Wow…what fun my kids had!!! I am so glad I found this site!!It was perfect timing since we had just picked 20 pounds of apples with Robin this morning!
So the Think! challenge was this:
Put the following items on the table:
3 drinking straws
6 toothpicks
3 large marshmallows (if you don't have any use 3 bandaids)
3 round plastic tops (size doesn't really matter — we used the tops to bottled water)
18 lifesavers (or cherrios or fruit loops)
small apple
Tell students to raise the apple off the ground as high as possible for as long as possible. This time, they may use scissors during "construction" but may not use them to elevate the apple. Remember, the focus is the thinking part so if you don't have the exact materials, don't worry about it, just go with what you have. It is supposed to be fun and require no planning!
I gave each of the 4 kiddo's those materials and told them the challenge.. Even Noah loved this..and he's a hard to please 14 year old believe me! Declan stress a tad because he doesn't want to not be able to do things perfect. It takes us telling him over and over that there is no right and wrong way to do such things..in the end he loved it too!
So here they are:
happily getting their supplies.. we had cheerios instead of lifesavers: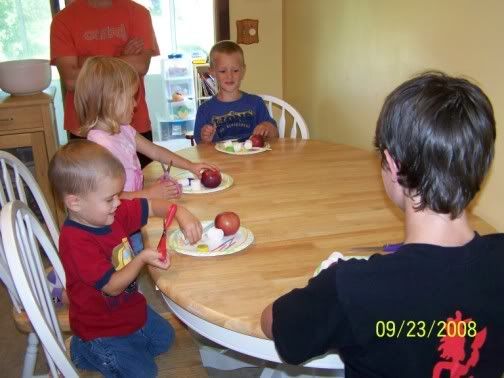 Thinking and building: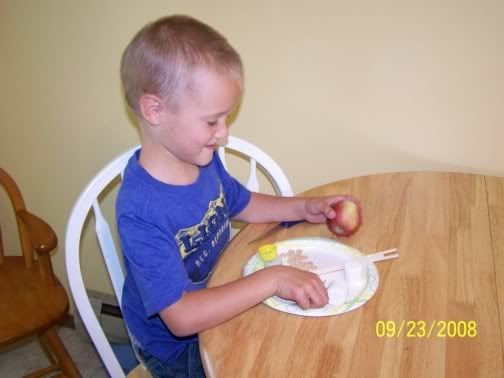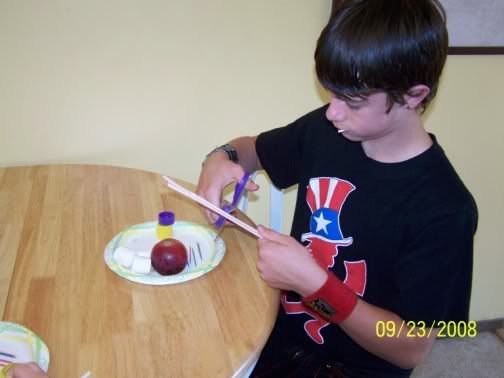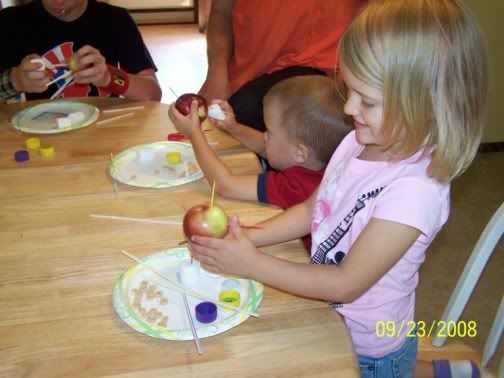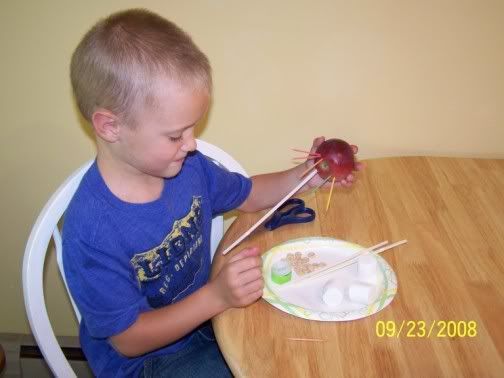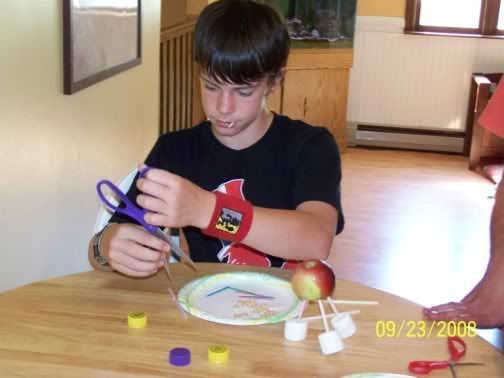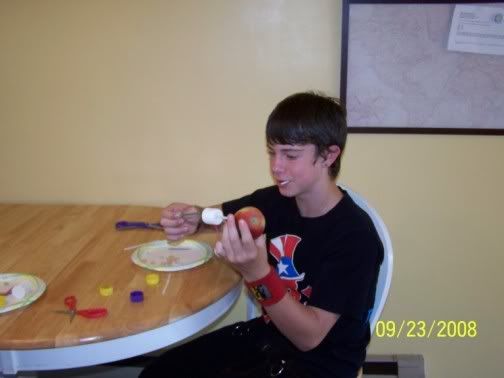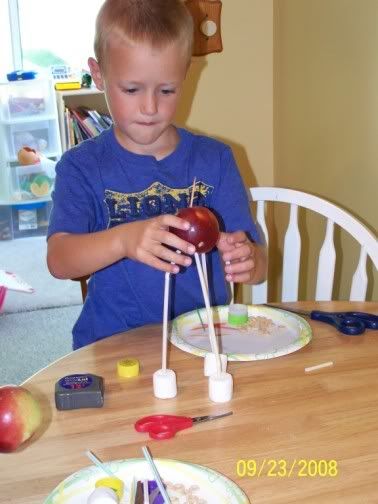 And the results:
Taejan ( 3 years old) got his off the ground at 1.5 inches and it stayed until he ate it!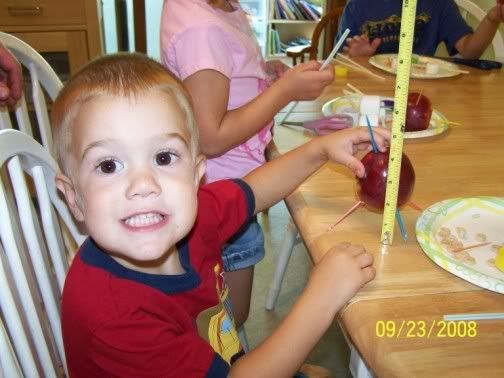 Jadziah ( almost5) got her's off 2.5 inches and again it stayed till she ate it!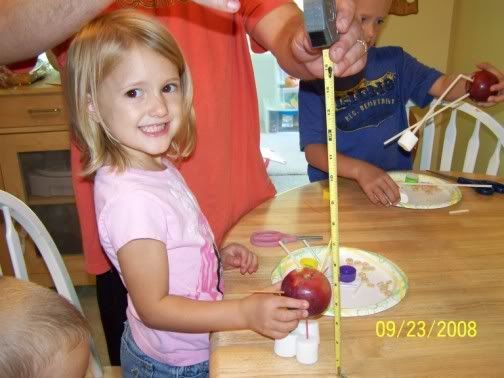 Declan (6.5 years old) got his off at 5.5 inches.. his was a slight bit more wobbly but it stayed put!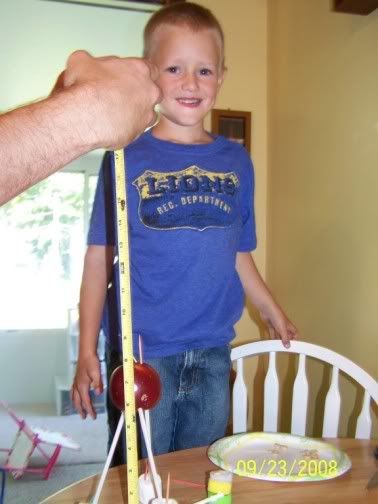 Noah ( 14) also managed 5.5 inches ( on his 2nd attempt):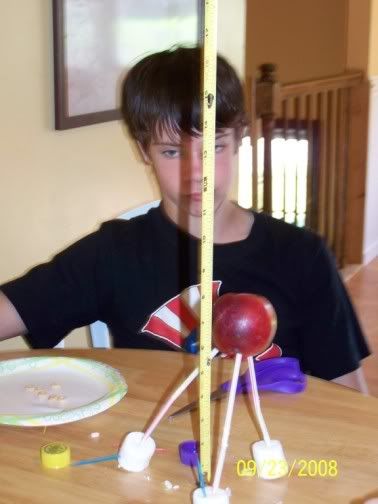 watch for more.. this was week4 so we have 3 more to try before we're caught up!!