Today my friend Shauna,her daughter Brodi and I ( and about 300 others) built a Hayman for a local Art series. I must say it really wasn't high on my list of things to do at 9:30 on a Saturday..but my MIL wanted us to do one for the Dance Studio..and I can't say no to her.. so off I went. Well I had the best day.. took us about 4 hours from start to finish. Shauna and I already have next years planned out we had that much fun! I want to add this is all free and anyone,not just local businesses , could come and make one! You bring your one costume/theme stype stuff, but the hay and sticks are free!
Once the training was over we got a stack of sticks, all pre cut and drilled with wire and such, and we were told to have at it. We already knew we were building a Ballerina since this is to represent Terpsichore. Shauna and I were mildy intimidated at first, because many people had obviously done this last year and had all kinds of tools and extra stuff we did not have!
Here's some picture of the whole process we did!
Shauna and I assembling the body: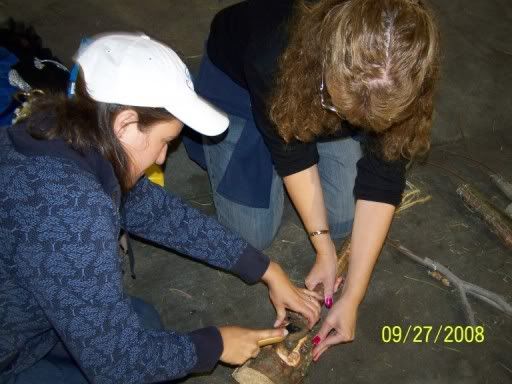 Shauna and Brodi: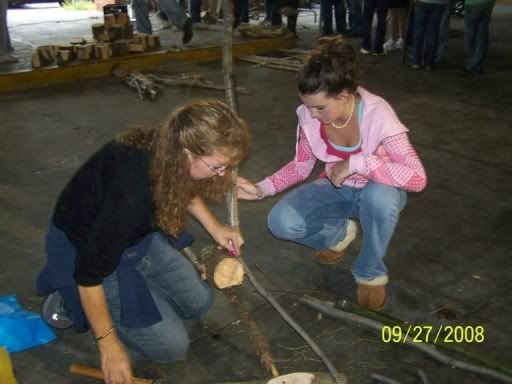 More assembling: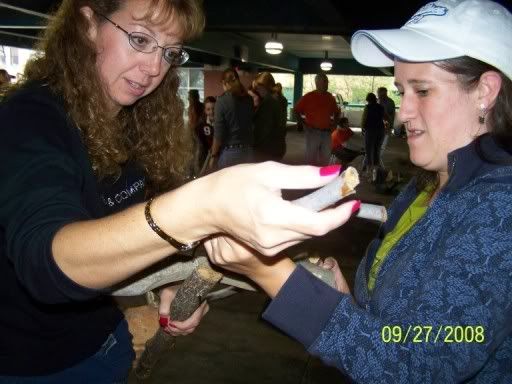 Brodi holding the body (talking to her friend)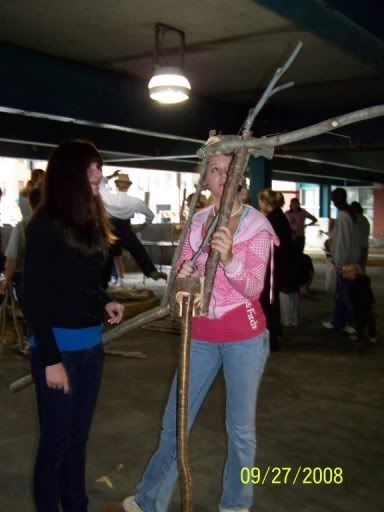 The 3 of us with the fully assembled body: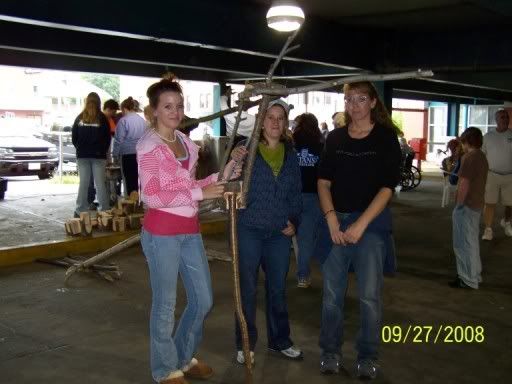 Hay time: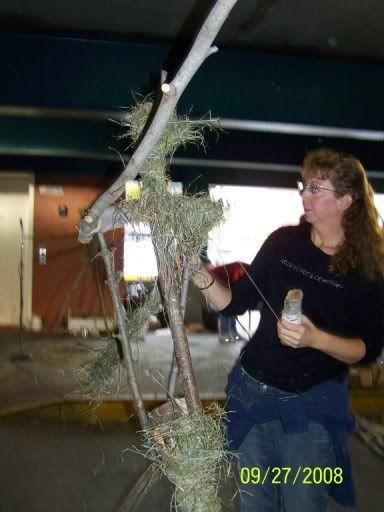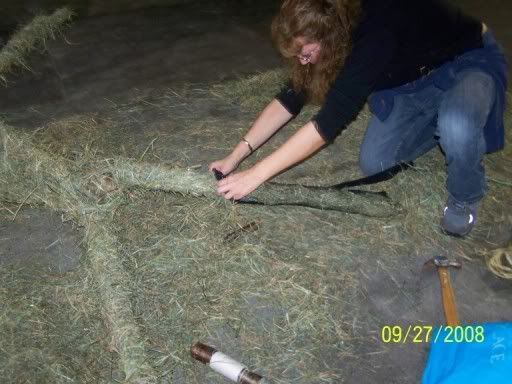 Costume time: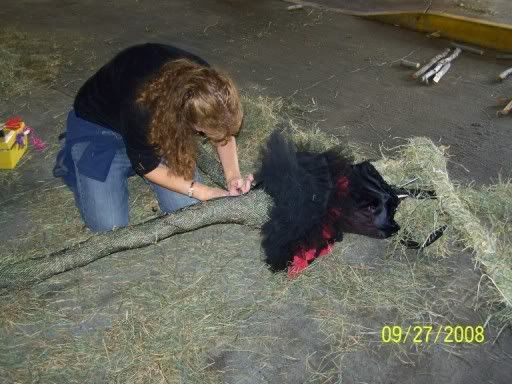 Building up her head, that was tough!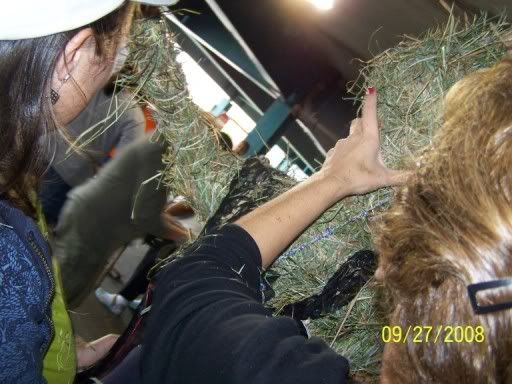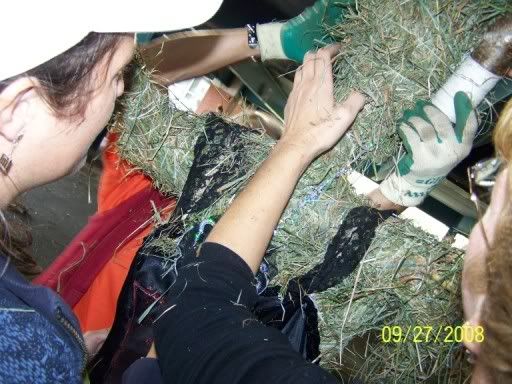 Pointe shoes and Fish net stockings!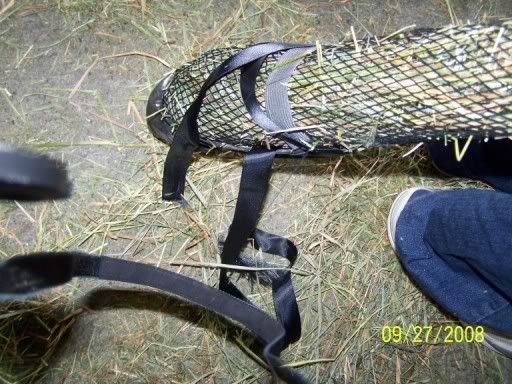 Finishing touches: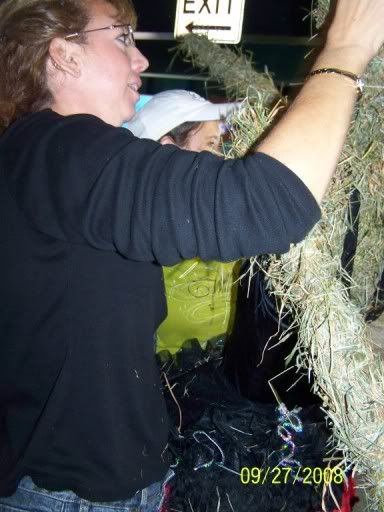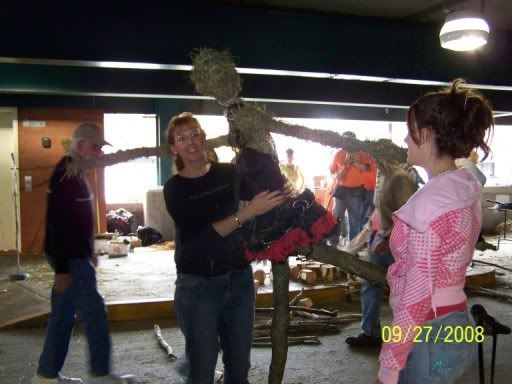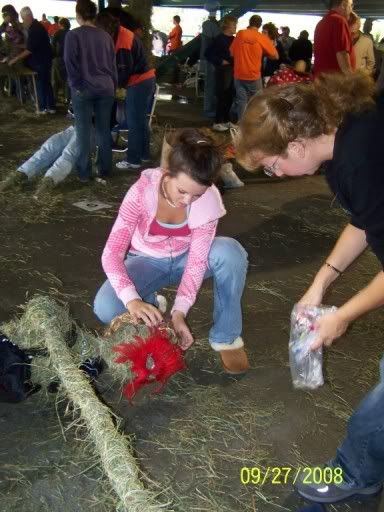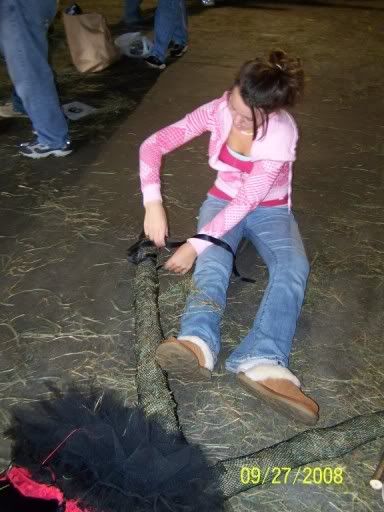 And here is "Judi" on Pointe doing arabesk: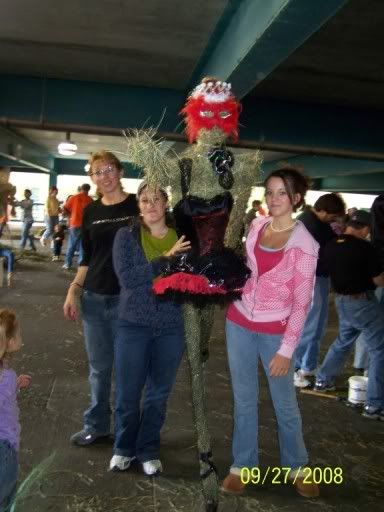 Here's some picture's of what other people where making: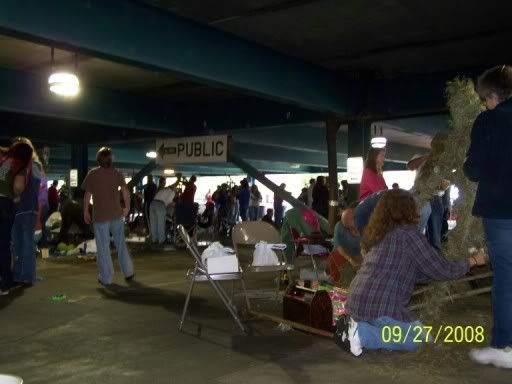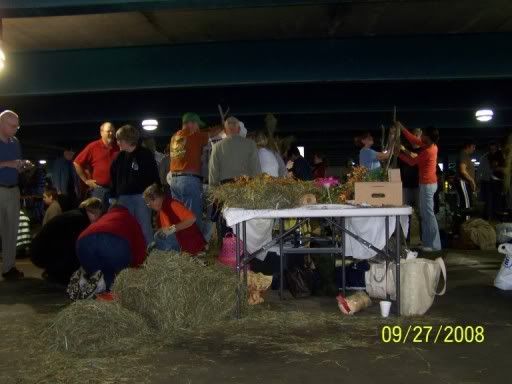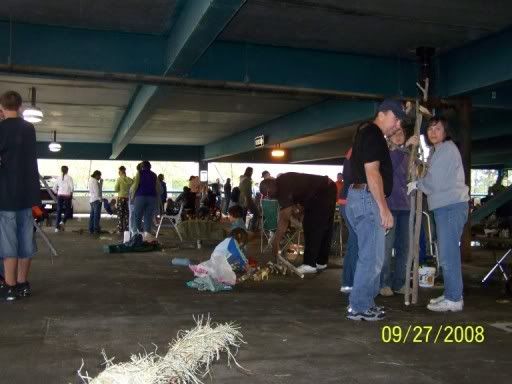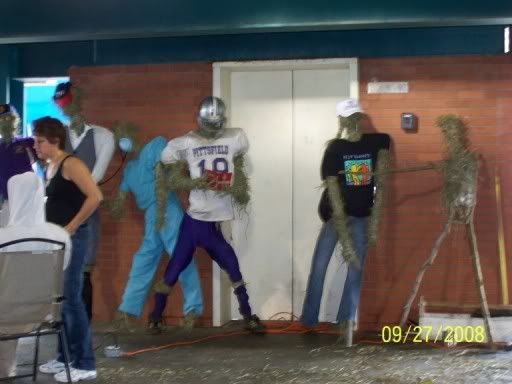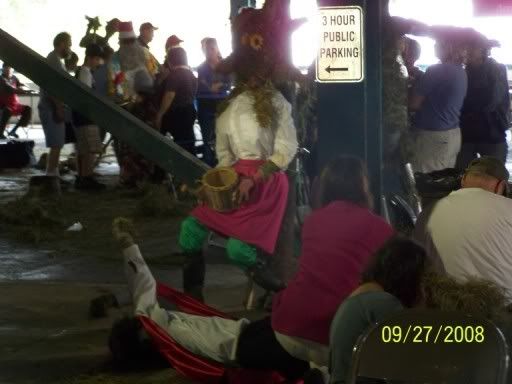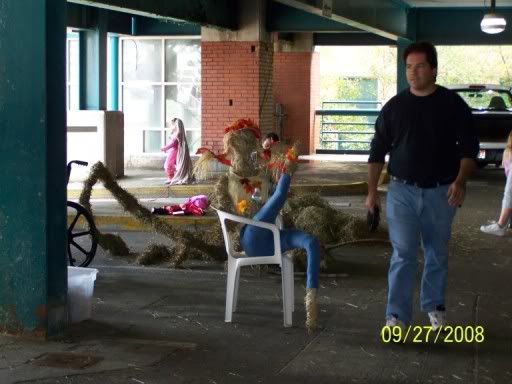 Our's is on the far right in this picture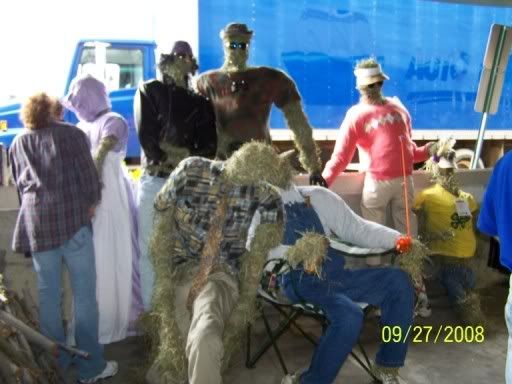 If your local, these go out around town tomorrow!!!