New england style..lol..
It was so warm yesterday..like 55! Stacy and the boys came over and we took the kids to the lake!
It was so beyond pretty with the sun shinning and everything sparkling!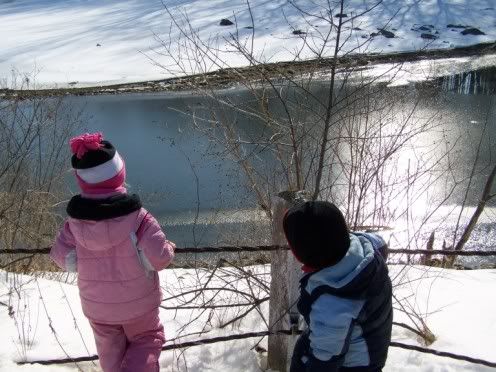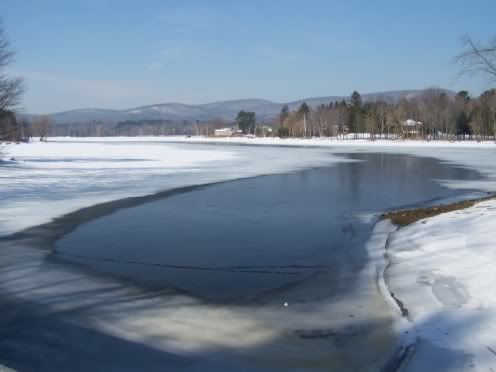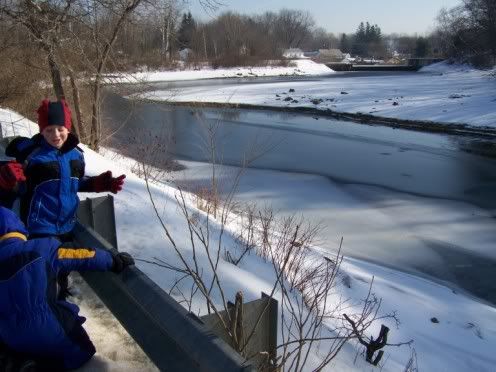 We walked across a good section of the lake..parallel to the beach we normally swim at. The kids loved finding icy spots..
On the way there and back they climbed just about every snowbank they could find.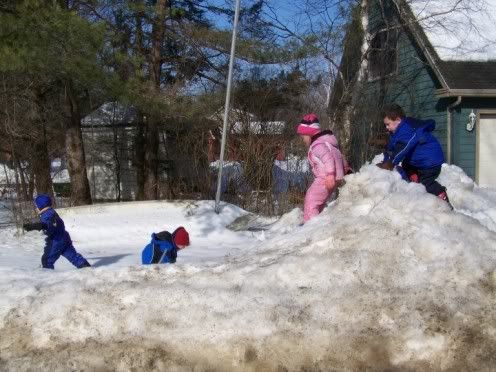 Unfortunately I forgot to put mu memory card in..so I couldn't take pictures of us on the lake or the kids at the playground area..