We had a very busy day of nature study. After the dentist for D ( sealants and impression for his spacer) and lessons we headed outside. We were supposed to have friends over to plant seeds but between colds and such we had to cancel. We did it ourselves though.
Filling them up with soil:
all filled: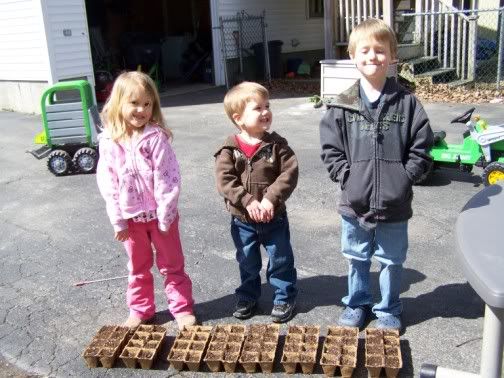 On to the seeds. We had marigolds,sunflowers, peppers and cosmos.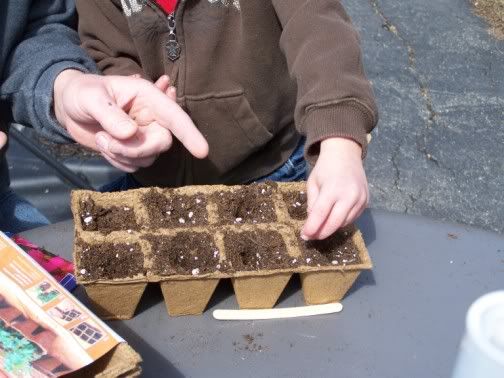 all filled and ready to water:
They are nicely stored in the garage until they start to sprout. I'm hoping to get them in the front planters before we leave on vacation..but not sure we'll have the planters ready.
After that I gave Ziah and Declan their new nature journals and we headed out into the neighborhood. It's still too chilly for many true signs of spring..but still they enjoyed themselves!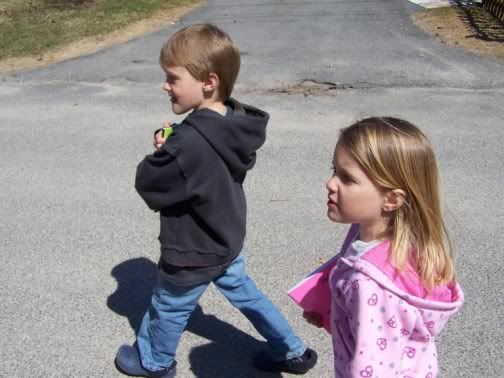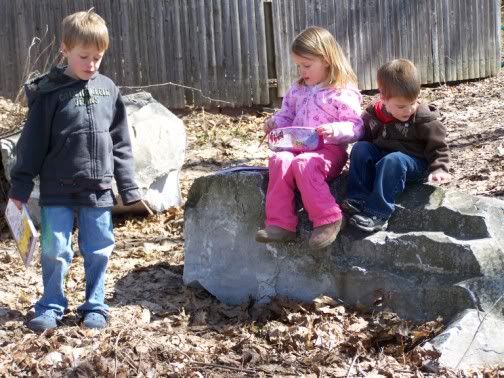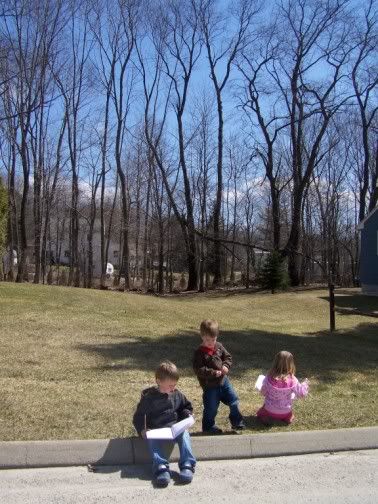 After that we decided to go feed the ducks:
there is no ice or snow on this part of the lake anymore!
Next we went to the other side of the lake were there is still lots of ice..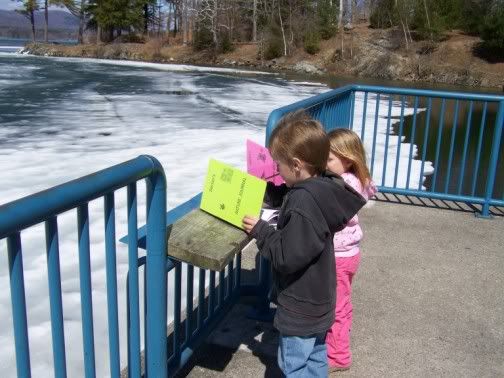 after all that "nature study" we took them to the playground at the lake and let them loose for awhile: