Aside from all the field trips, nature stuff, karate activities and such,oh and life, we've actually gotten a ton of "normal seat work" accomplished!
Ziah completed Go for the code book C: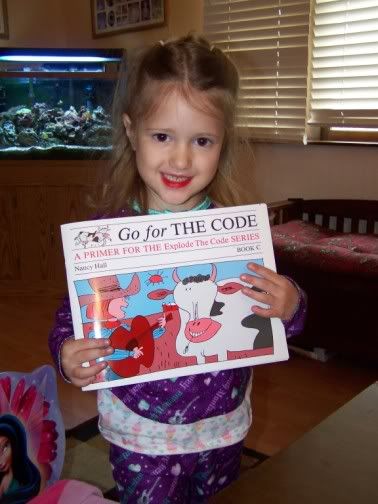 and began Explode the Code book 1: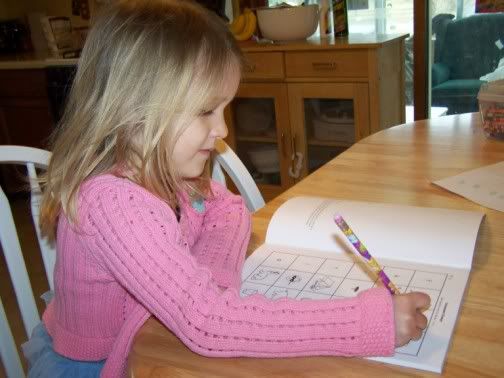 We had school store.. I've had people ask me about this so here's some details and pictures. My kids earn points for good behavior, being extra helpful ( without being asked) , being nice to each other, Ziah can earn them for going to her dance classes withoout a fight, and both Z and T earn them if they go to bed with no issues, also for being good while out  etc..they can also lose said points for being mouthy, disobedient , mean to each other, being disrespectful etc. The points are stored in these cute mailboxesI got awhile ago at target's dollar spot.
Monday morning they get to count their points, add in any they "carried over" from the week before and SHOP!
here's the store all set up: Things are currently 1,2,4,8,10 and 16 points. I try to have things they have to save and work for (right now the 16 point basket) and small inexpensive things so they can often get one bigger thing and one or two smaller things. I also always have schoolish things like pencils,erasers,pencil toppers,notebooks etc. Oh and candy..dum dum lolipops are 1 point,but they can only buy one!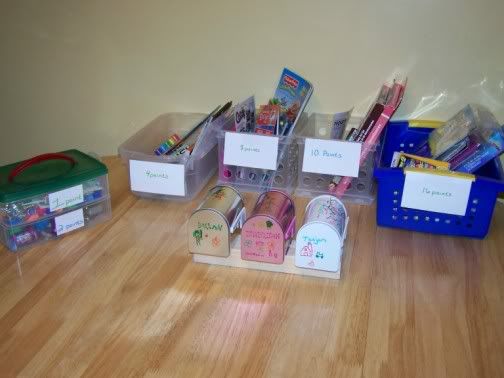 Here they are shopping..it's the first thing they do once ALL 3 are up..  that is tough as they all wake at different times..but they are learning patience too!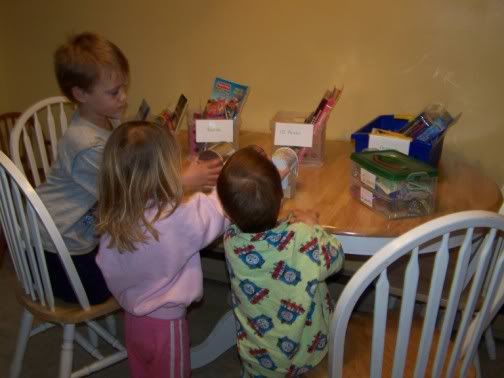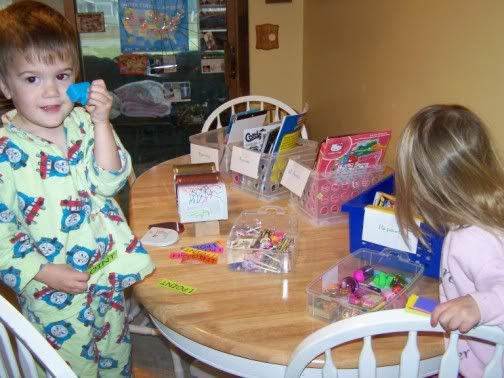 Most of the items are target clearance items or dollar spot/dollar store type things. The higher end ones are the target clearance stuff for sure. I also have tattoo's from oriental trading and special character crayons etc..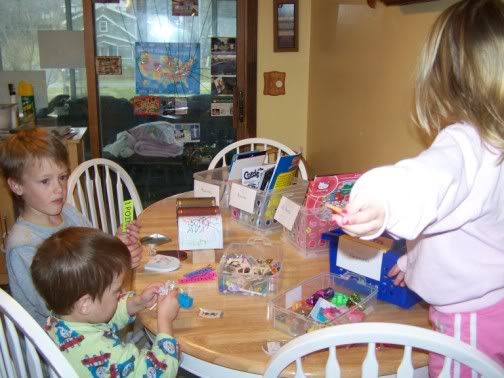 Taejan has been begging for his own lessons lately..and the Kumon books alone aren't cutting it anymore. My friend Sadie pointed me to a great sale at Hooked on Phonics and I got him a whole preschool curiculum for $14 shipped! He loves doing his own "real" lessons!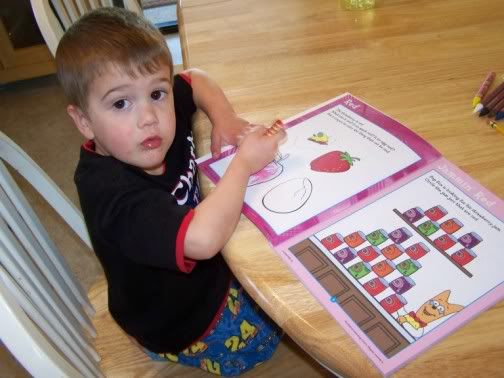 Declan and Ziah are still big into Planet Earth and Growing up… so we've done lots of the Planet Earth workbooks we got at the Dollar spot long ago and watched a few of the planet earth segments as well as growing up and looking thru our Wildlife explorer cards: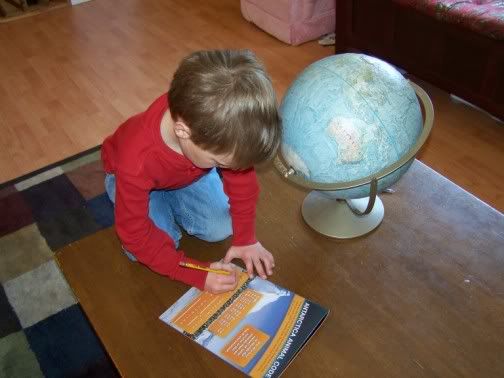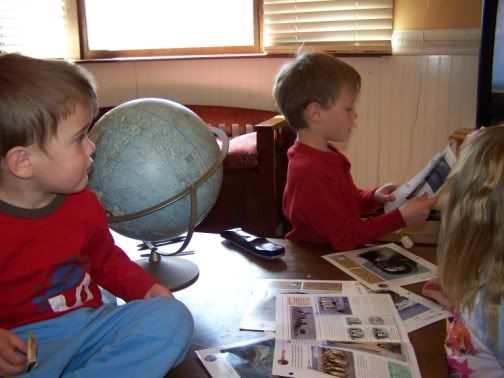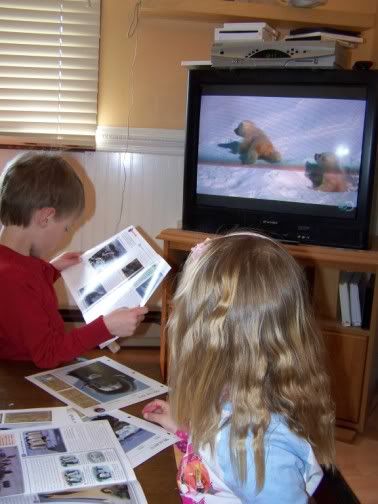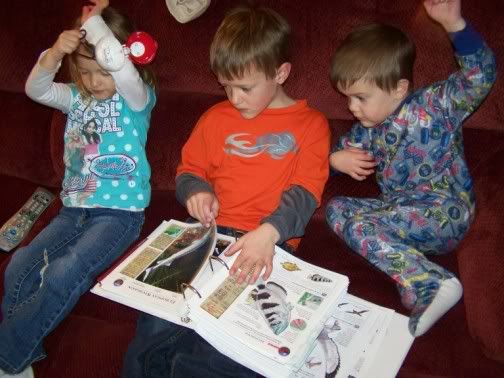 We've been working on Reduce ~ Reuse ~ Recycle from In the Hands of a Child.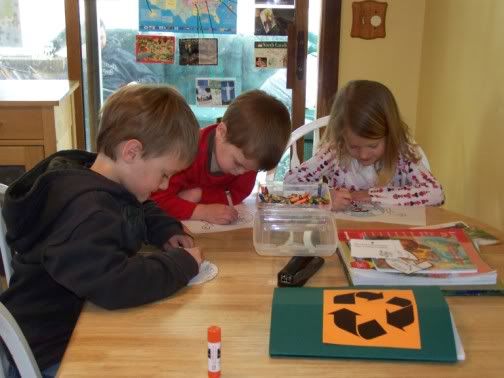 They've all been "self teaching" about light reflecting and refracting: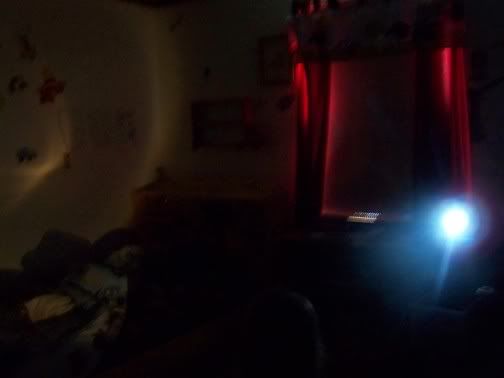 Oh and of course..Taejan has been baking..this was banana bread: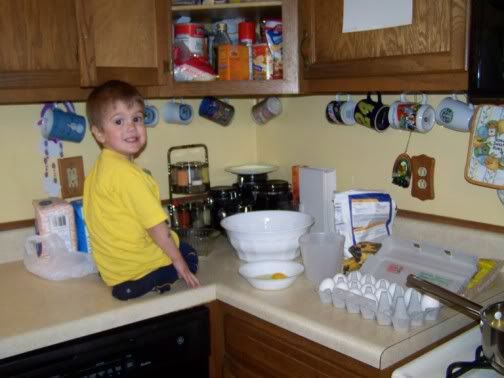 Taejan also helped daddy when mommy had a flat tire: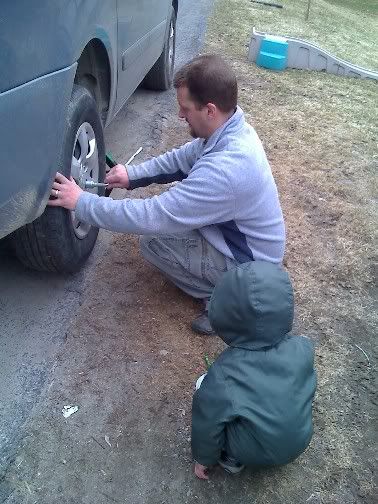 We went to the park: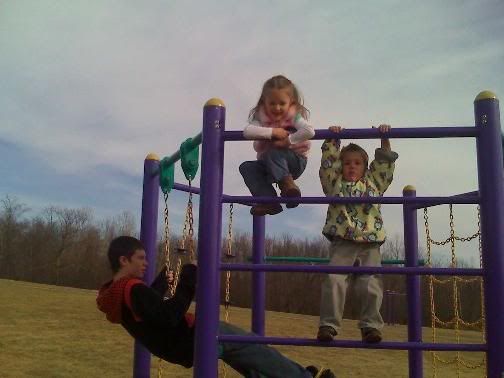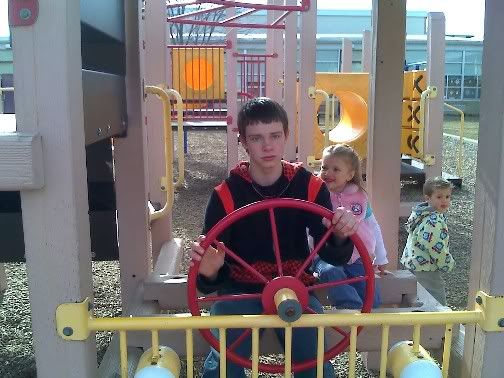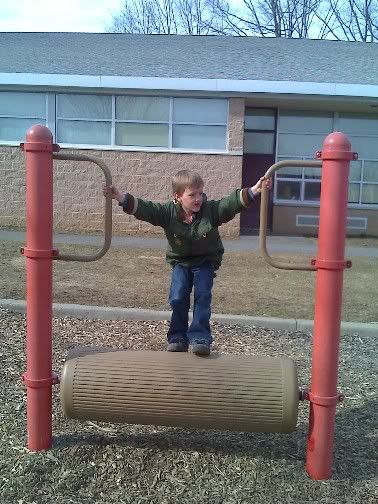 We went to a friends birthday: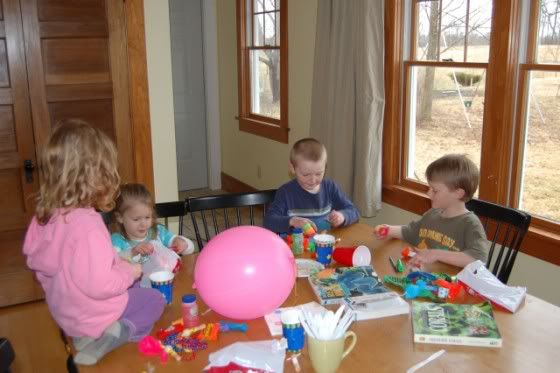 and after seeing all the animals they played in the mud: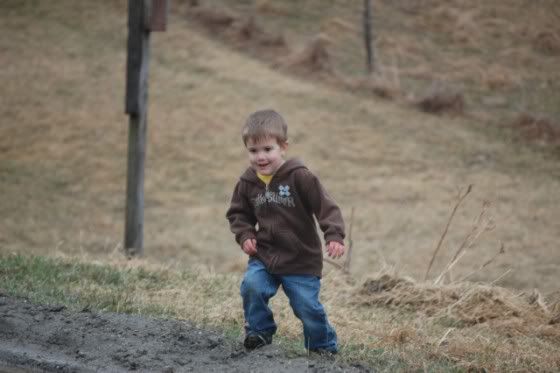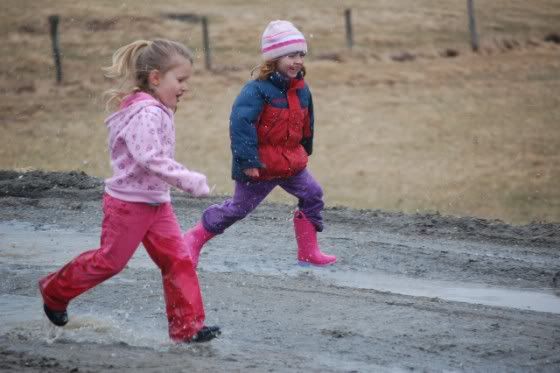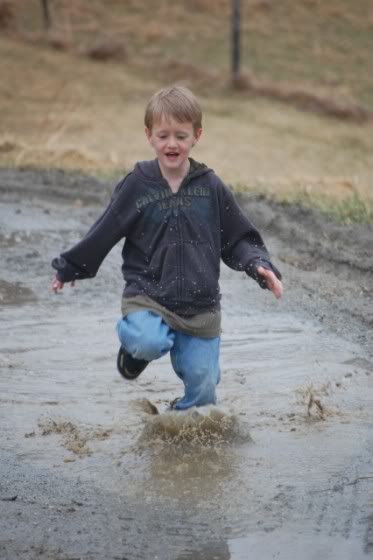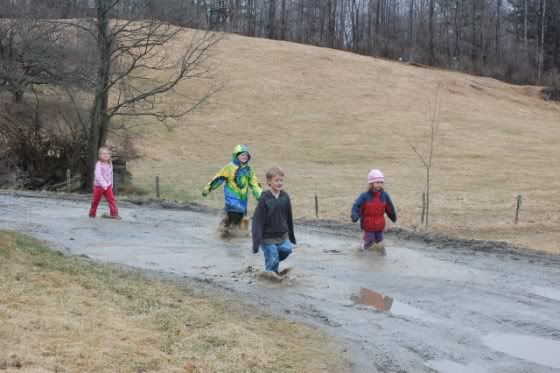 It's been super busy and that's not about to stop..we have 2 more very busy weeks before we get to go on our first ever family vacation!!