So..I finished with my Grammar project.. need a name for it..help??
It's drying, so once that is done I have to add some peel and stick laminate to protect it. I REALLY think Declan will like this much better than worksheet after worksheet..
So here's the front:
and inside.. I have a blank spot on the right upper corner.. still brainstorming what to put there: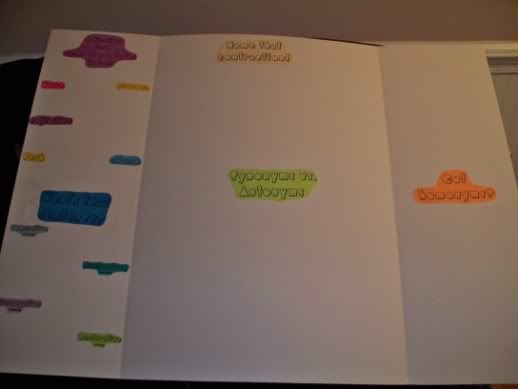 Here the kids will decide what the word is and put it on the appropriate part of speech

I will either tell them a sentence orally and they can tell me which type it is or I will give them sentences and they will place them on the right type.

This is the space that they can build or "unbuild" contraction words.

here they can compare synonyms and antonyms..

and the space for matching up homonyms