Today we did the Week 1 Challenge
It was to create a known animal..
Here are the supplies we had collected over the last week or so: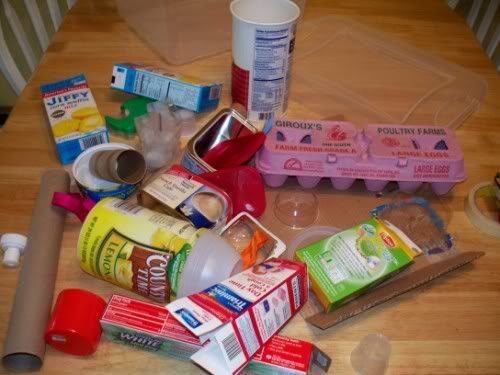 the kiddo's happily creating!
Here's Taejan's ( 4 years old)..he says it's a "Horse's tail that got chopped off"
and Jadziah's(6 years old).. an Elephant:
Declan ( 7 years 9 months) he created a Koala!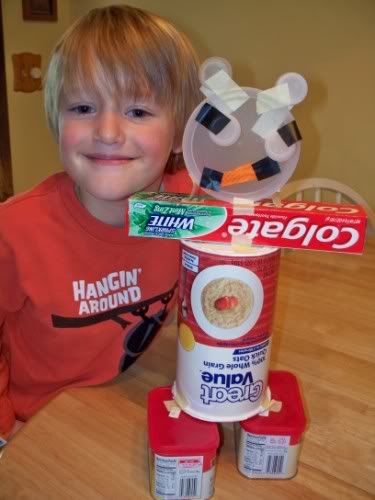 Their creations are happily living in there rooms and are , for now, saved from the recycle center or dump!
See about Recycled Creations here
see more from week 1 here