Today I finished Declan's mini office. I used various resources out there..many from clicking various links from Squido or a from a page I was taken to from the Squido page.
Oh I want to say I dislike contact paper..lol.. it's the best way to do these for me ( my laminator is not big enough) but I still dislike working with it. That said ,I did indeed use it..lol
Declan is 8, would be in 3rd grade if in school.. After I went thru and printed off all the items I thought we could add to the Mini Office, I went back through and cut out and glued them to a doubled up file folder, and added 2 "pages". Then once everything was glued down I used the contact paper to seal it.
On the back I added 5 velcro dots and now the office can be hung on the "wall" in Declan's schooling space: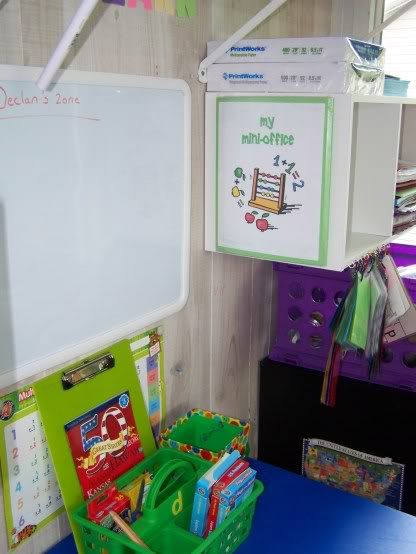 here is he showing how he will use it.. he's really excited to have a sense of his own space:

This mini office is English, History, Geography and Math ( I plan to make a separate science one for each kiddo). There are 7 zones, 4 of which are on pages that can be turned: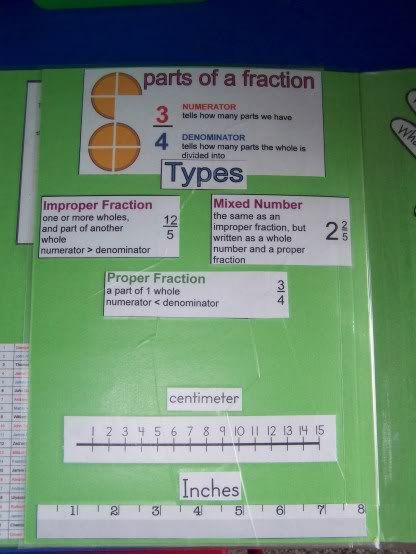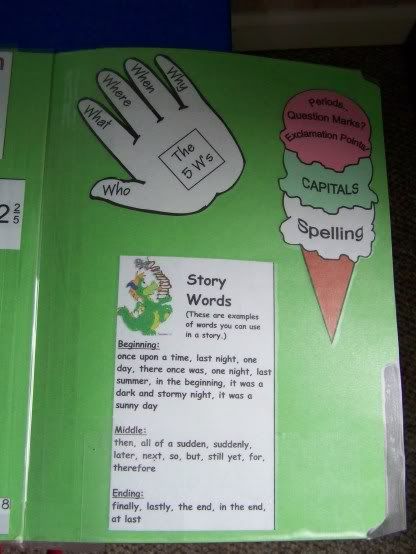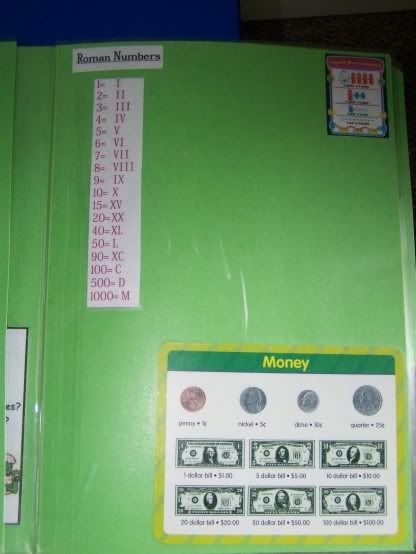 On this one below is a blank space.. I added a velcro dot to it and on a flash card put the other side of the velcro. I can now swap out what state he looks at as he is using the mini office, adding to his knowledge base.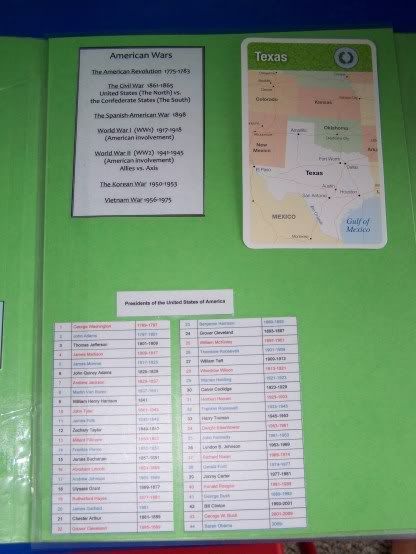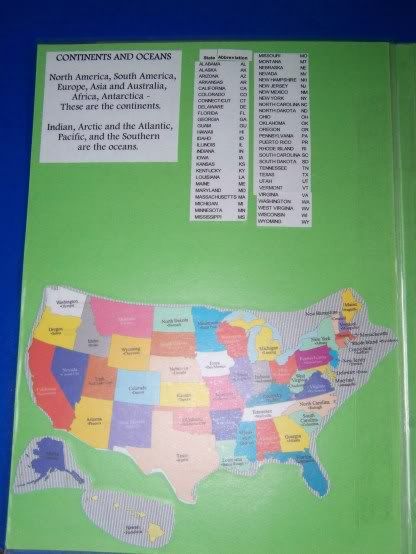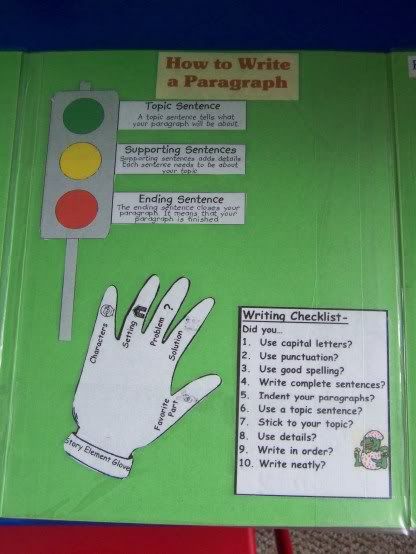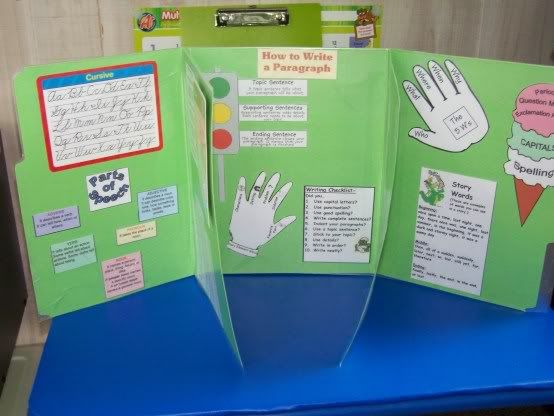 Now I am starting to work on Jadziah's…pictures soon!