I am very blessed to live where we live… I love seasons..and boy o boy do we have seasons around here… heck in a matter of days we went from 70′s to 40′s to 80′s…lol.. tends to happen this time of the year every year ( even though select group of locals will complain every year that the weather is sooo bad..um..ok..same as this time last year but whatever..lol).
As the air cools I tend to get an itch.. an itch to be outside, hiking, playing etc when I won't be sweating up a storm! There is nothing like spending hours in the cool fresh air , except if your lucky enough to do it with friends!
Friday the kids and I met up with my super long time friend and 3 of her kids ( since we were like..12…ack..lol) and a new friend and her kiddos. We had 3 moms, 8 kids 8.5 and under and 1 teen between us. We went on a nice loop trail on Mt. Greylock..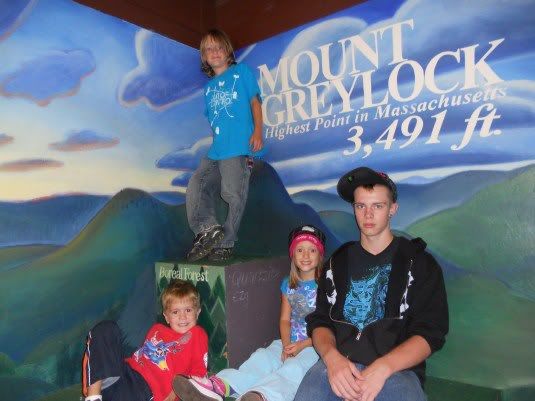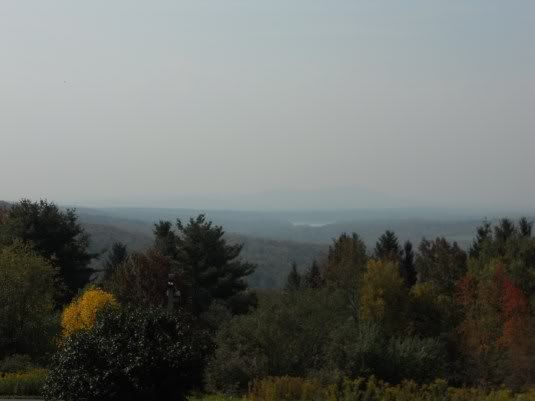 The tribe:(minus the teen..but he really was with us)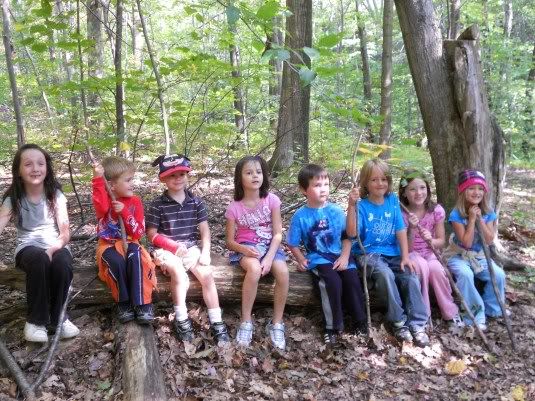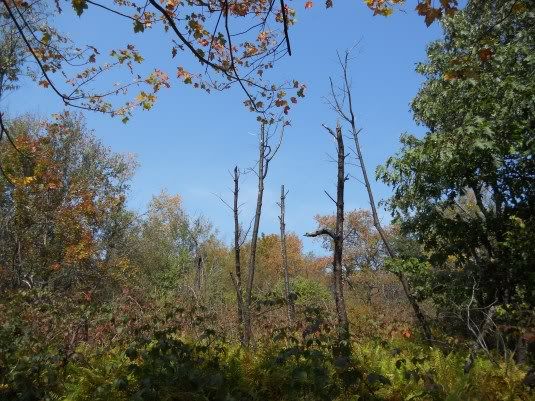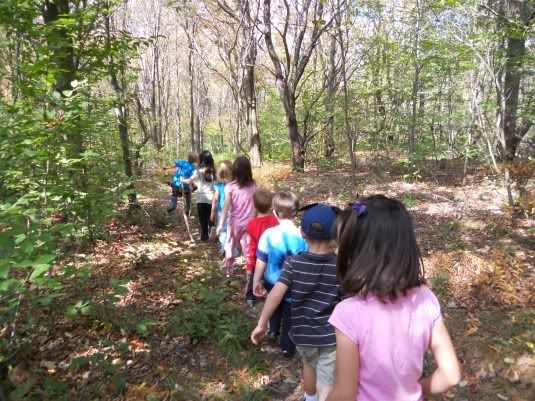 As we left Michelle spotted a horse and we all stopped to see him..gorgeous animal!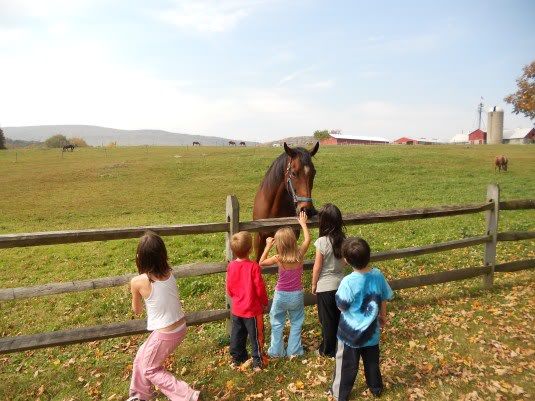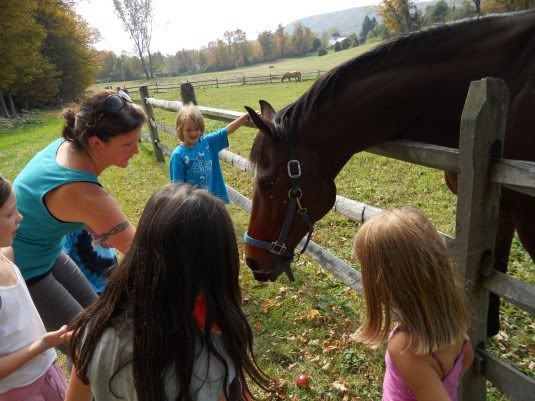 We decided to get together the next day and met up at Green River Farms.. we planned to apple pick but any early frost killed their crop..so we let the kids play..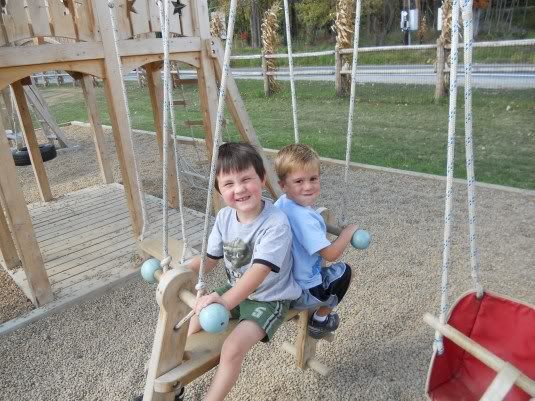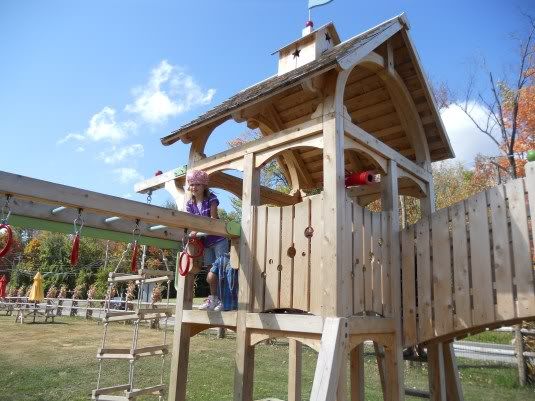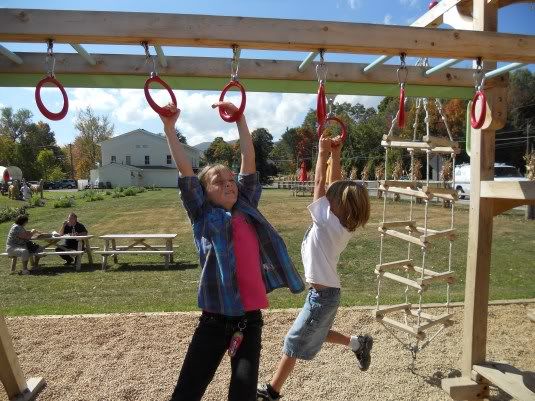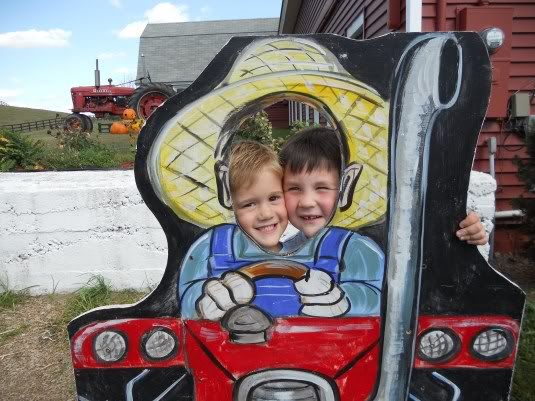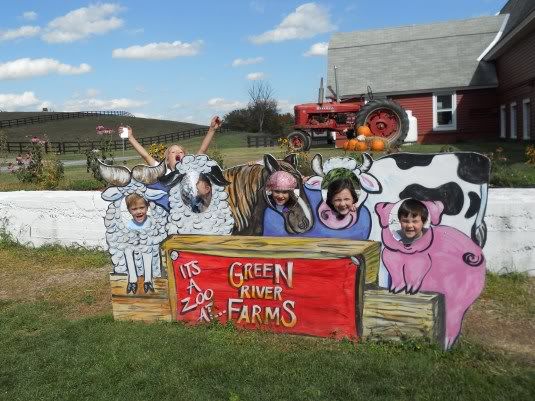 Then we hit the "petting zoo"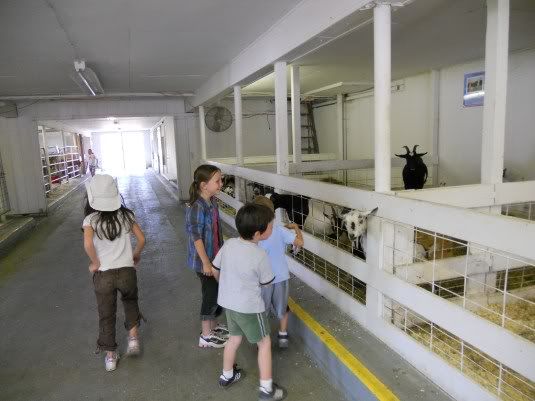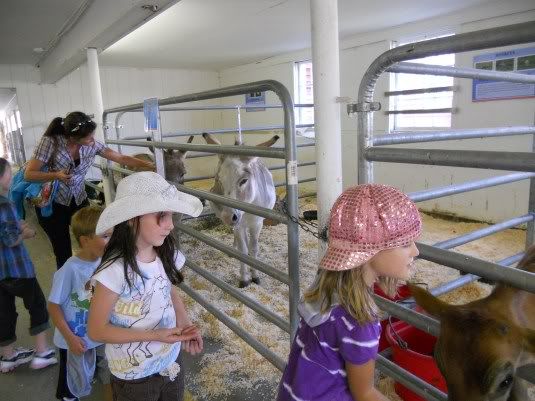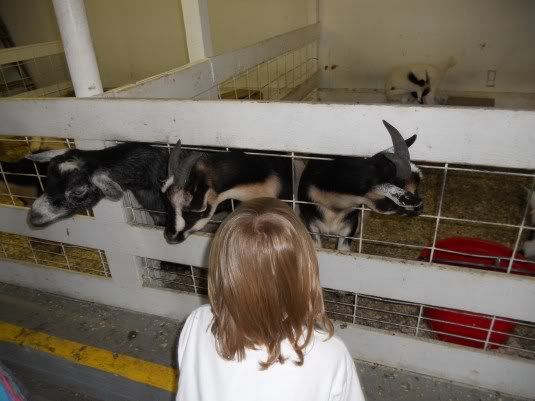 And since we really wanted to apple pick we headed to an orchard I've picked at before:
I can not say enough how awesome these 6 kids are ( Michelle has a teen also..neither of ours joined us for apple picking..lol). They never ever fight, all 6 play together or they pair up..it's beyond nice!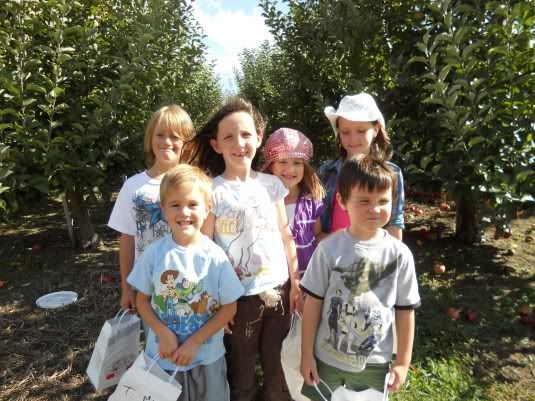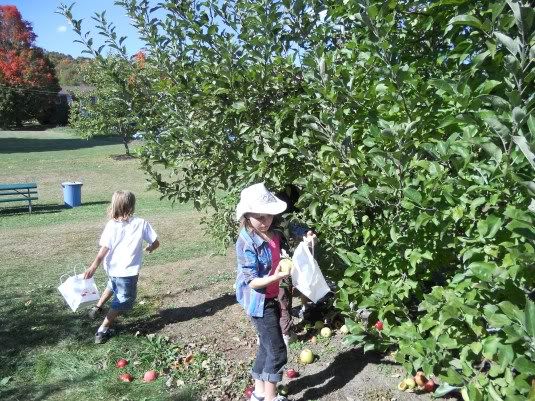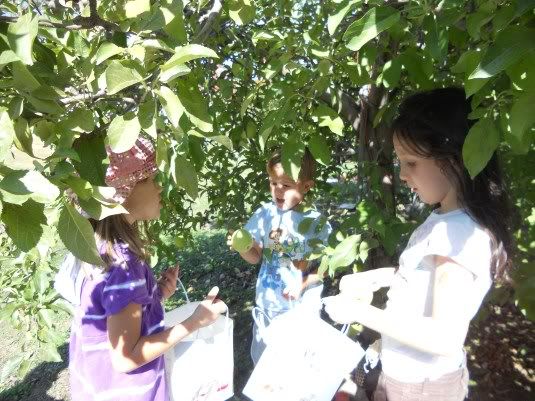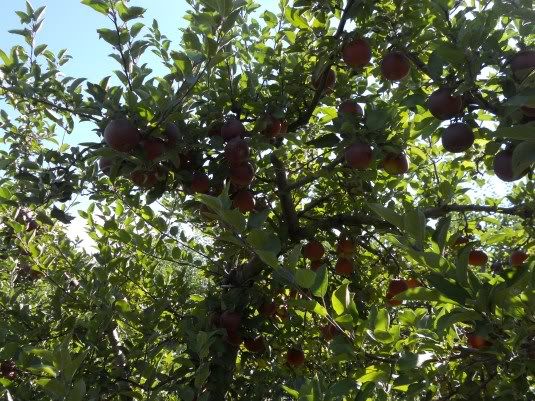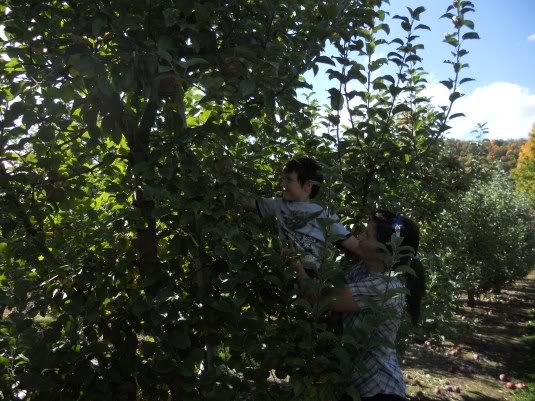 nothing says carefree kids like an impromtu game of Duck Duck Goose in the middle of an apple orchard ( lucky for them another friend of ours since we were way young was there with her kids!)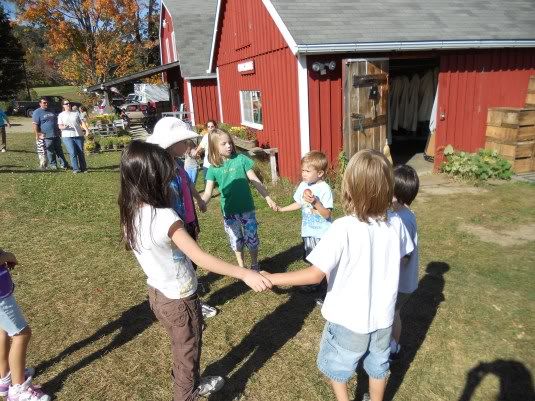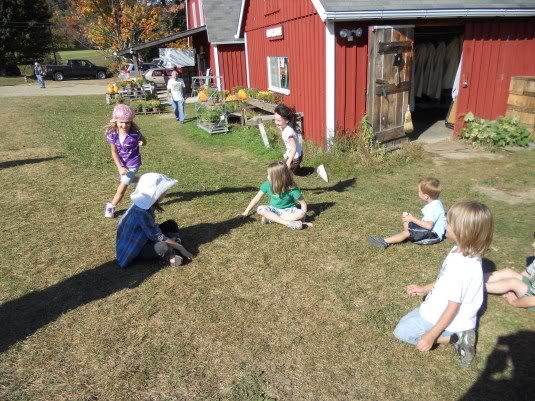 What a view: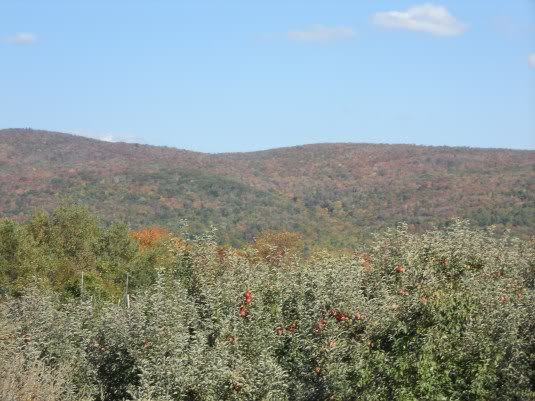 Then today after church and CCD we borrowed Declan's best friend and headed out for another full day of fall fun! We decided to see how the foliage was on The Mohawk Trail. We soon realized it was a little greener than back home but it was still a gorgeous ride!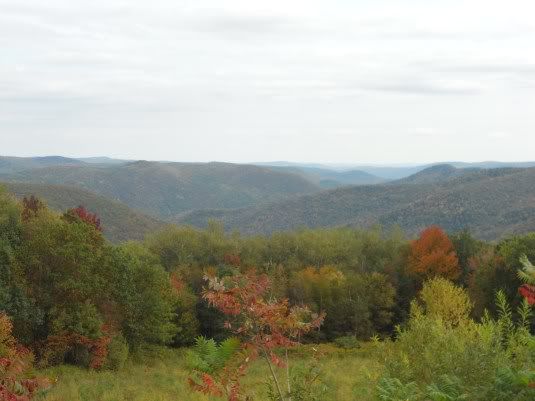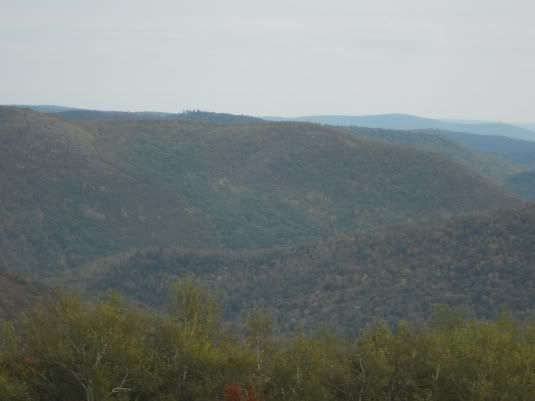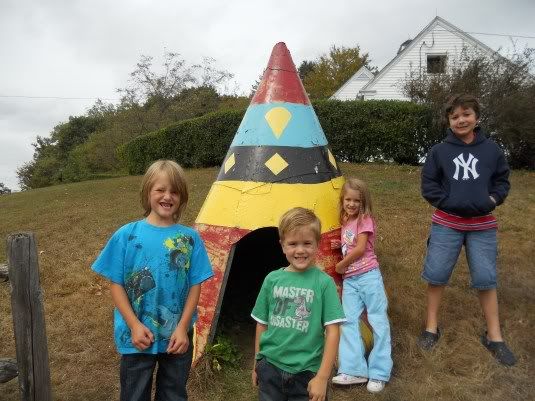 We stopped off at the glacial potholes in Shelburne Falls. I can remember swimming here but they haven't allowed it since 2002.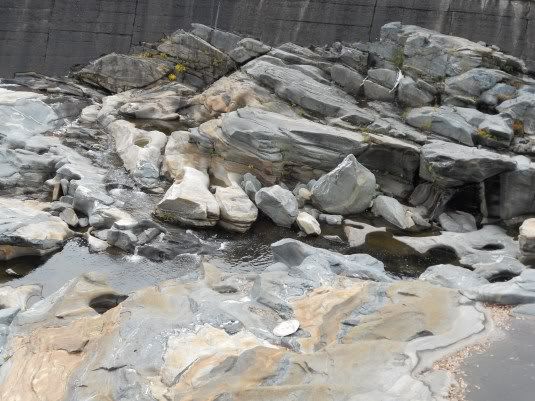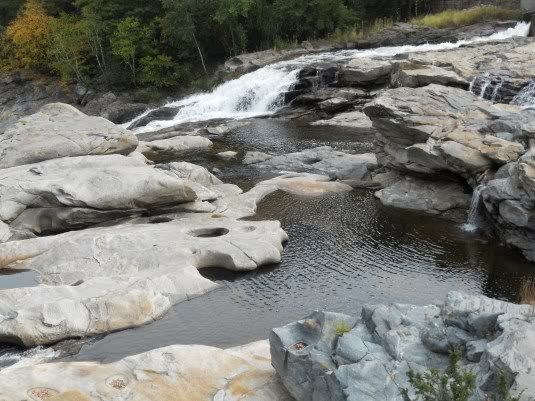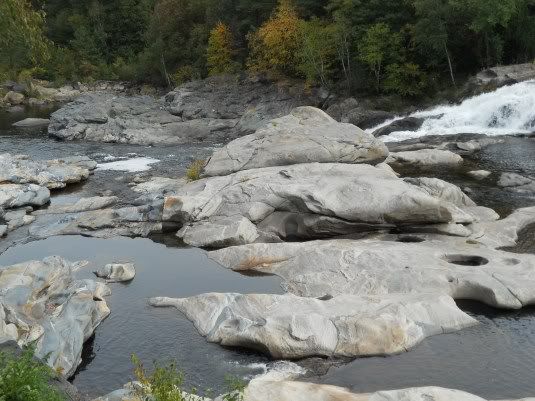 Next stop was Mikes Maze in Sunderland. Here's the view from the farm to Mount Sugarloaf: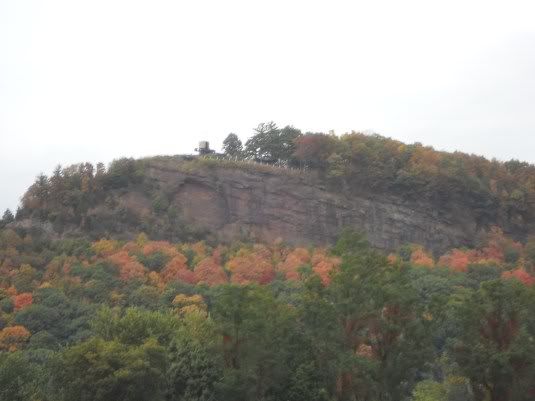 The view of the maze from the lookout :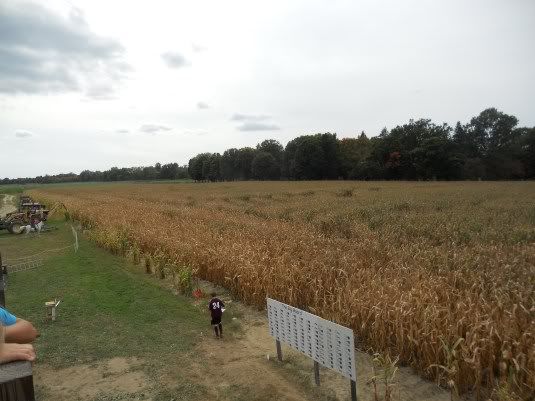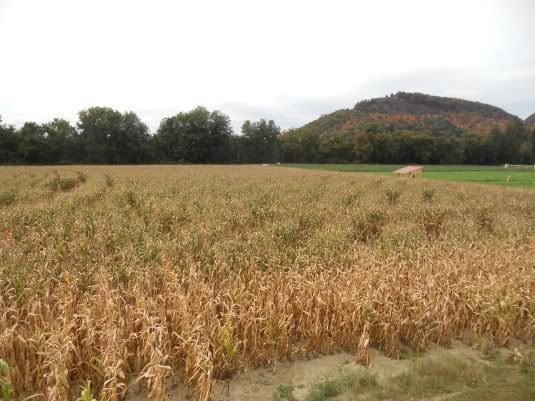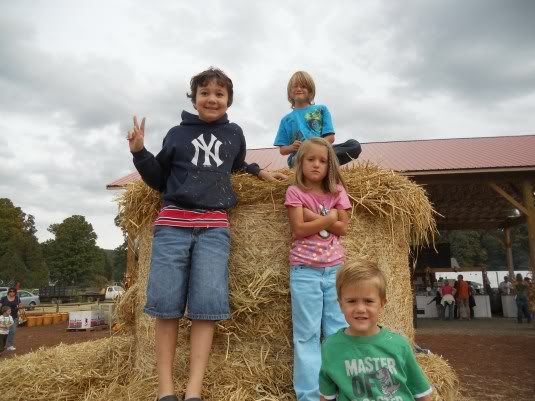 The maze is more than just a maze..you have tasks. There are 4 pictures to print "old school" by layer colors ( so 16 stations you must find) then there are 12 art questions to locate and answer. We've heard people have taken hours to complete it all.. we were in there just a touch over an hour ( Declan and I are natural GPS's.. I can follow any map..even one of a corn maze). The give you a numbered flag and you have to put a washer on the same number on a big board outside the maze…this way they know if the maze is empty at the end of the day or not.. after getting our flag and instructions we headed in: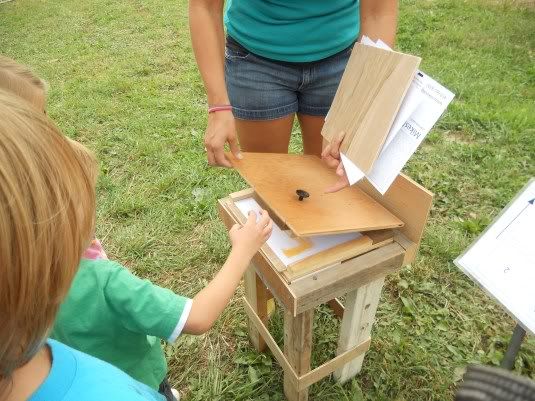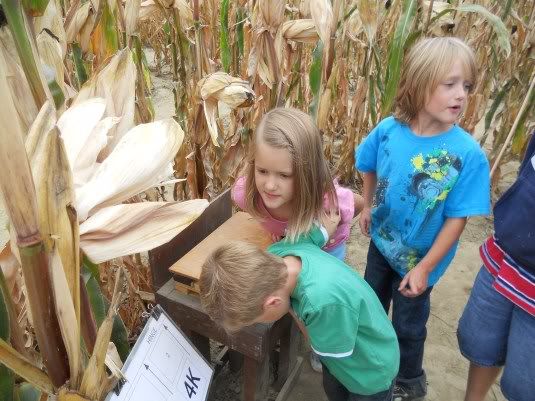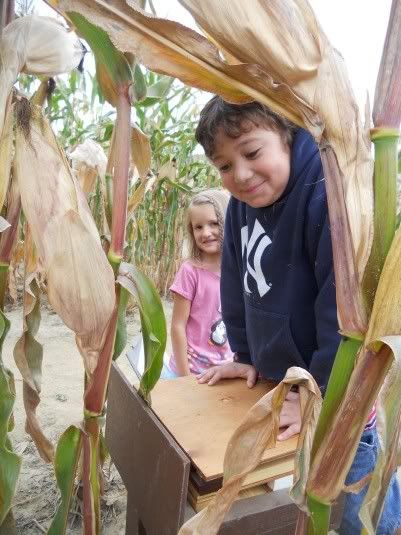 music anyone?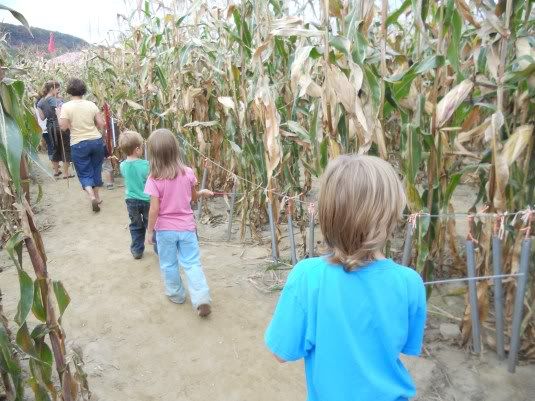 After the maze we had a snack ( oh my..the prices were amazing.. snacks and drinks for 6 people for $11..no lie!!!) and then Taejan and Ziah did the pony ride: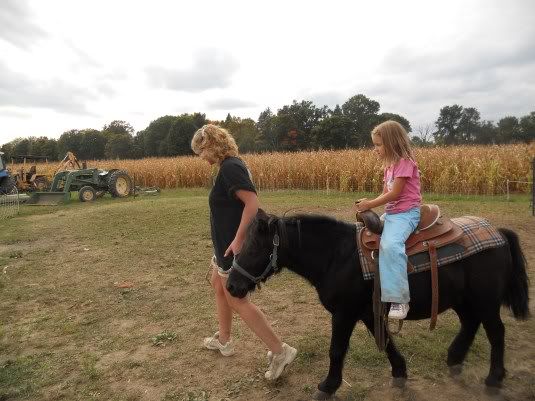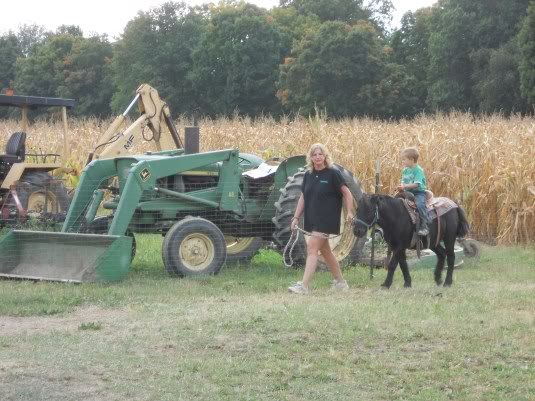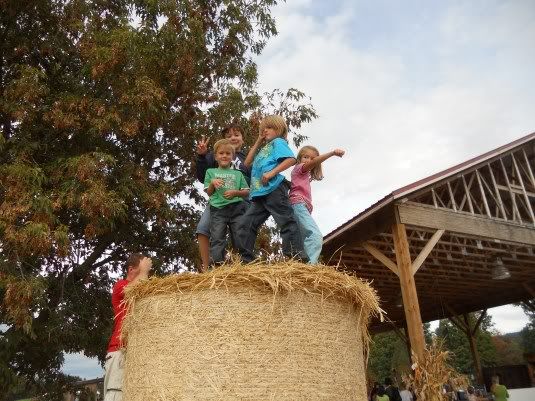 Next stop was to head up Mount Sugarloaf.. it's not that high ( just over 600 feet) but wow what views! I think I like the views from this better than some of the bigger ones because you could see things clearer..
The maze :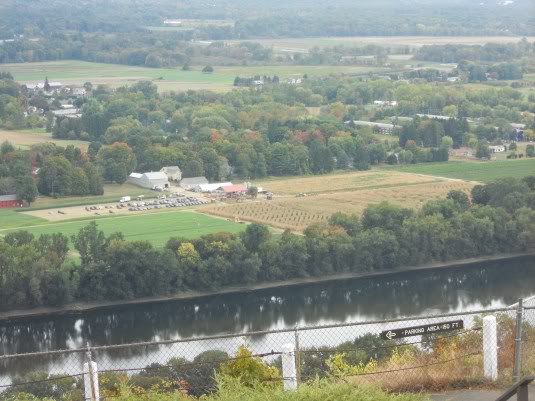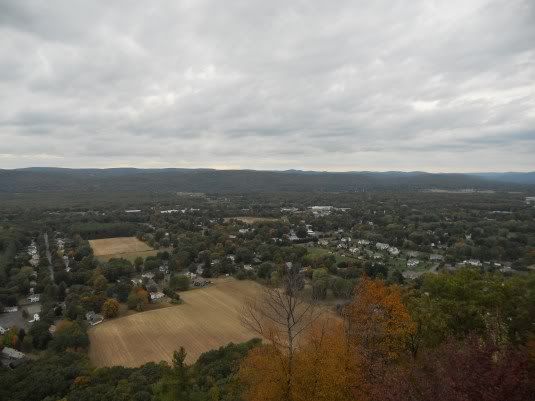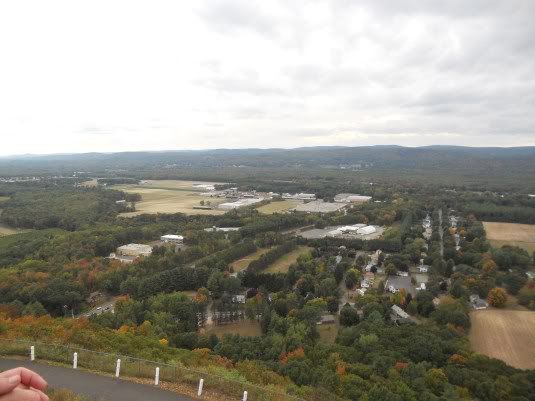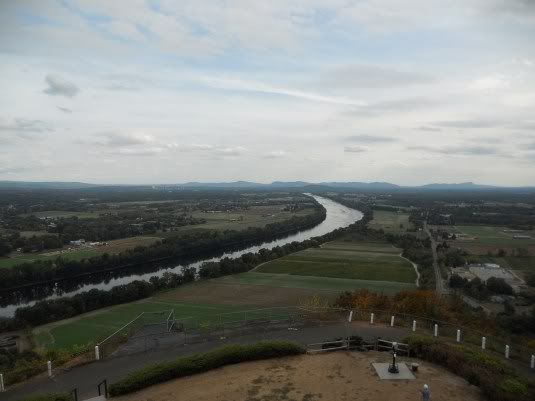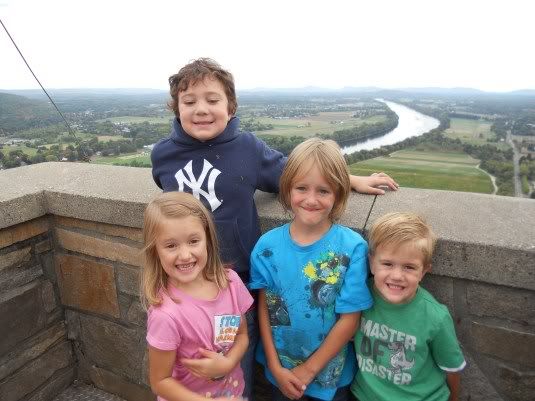 Adding to their passports ( and starting a new one for Phil)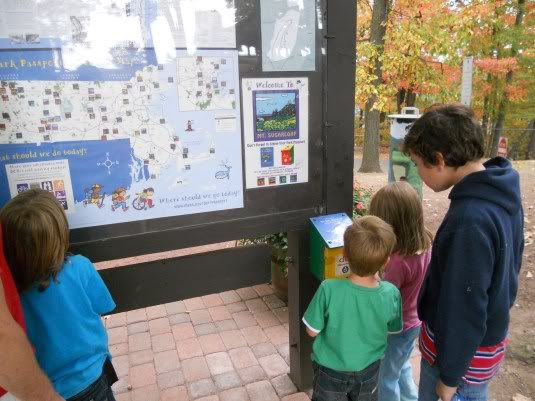 Goofy tribe of kids: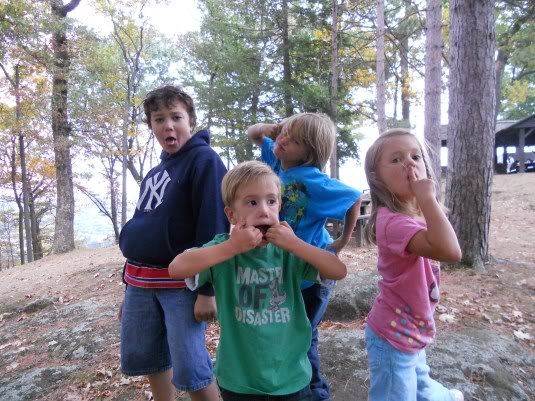 have I mentioned how much I love fall in the North East??? I have about a dozen more fun fall things planned for the month of October.. I love love love it!!!