I still can't believe we are 6 weeks into our official school year..it's crazy but it's been a great year thus far. Last week was light on the pictures because we spent the week doing more bookwork than "fun" stuff and I can only take so many pictures of them doing math..lol
It was rainy most of the week ( much needed though) so the kids spent more time inside than normal. Taejan used the Wii Fit plus to burn off some of his never ending amount of energy. He's not real good at most of the games but he has gotten way better since last winter when he played this last: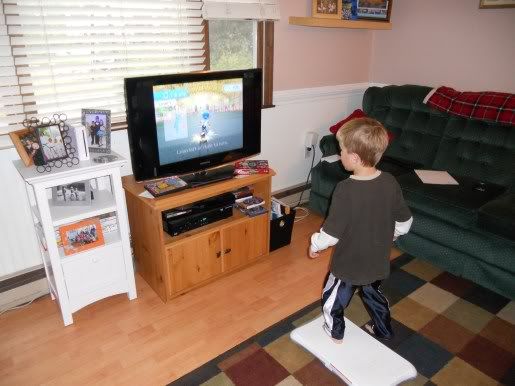 And doing his Do a Dot letters.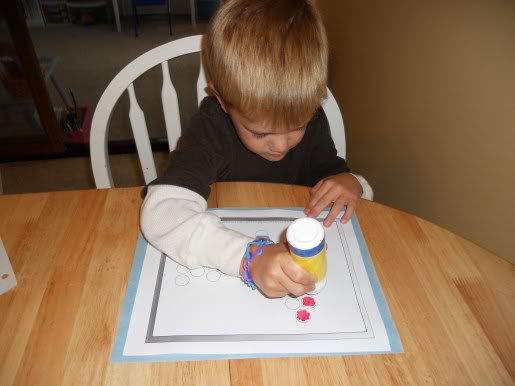 Let's see..Declan is doing spelling, Ziah phonics and Taejan math: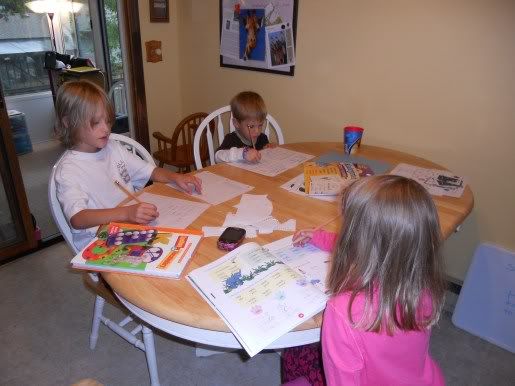 In History we are doing a two year(ish) in depth study of US History. We learned more about Christopher Columbus and then made ship biscuits. These are flat dense "biscuits" they would have had on the ships..normally eaten with stew I suppose. We didn't have stew but we did have chicken corn chowder…lol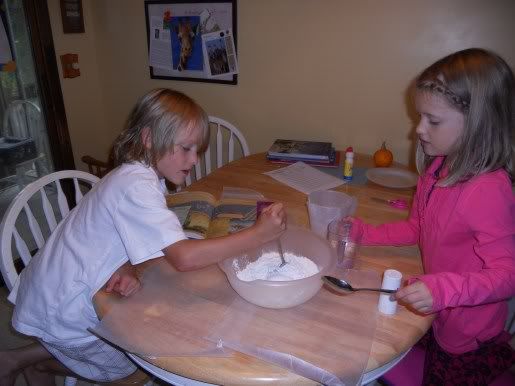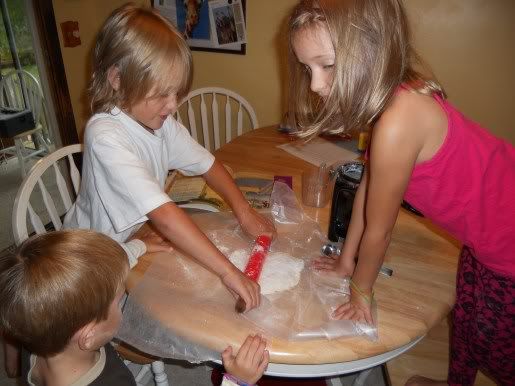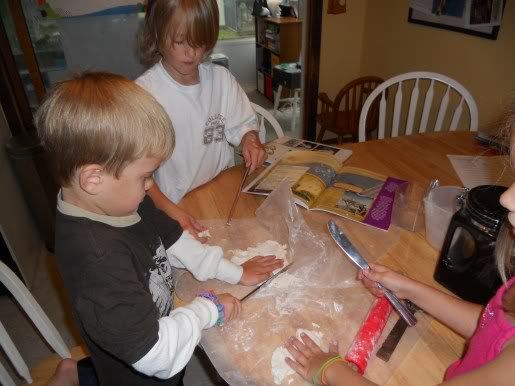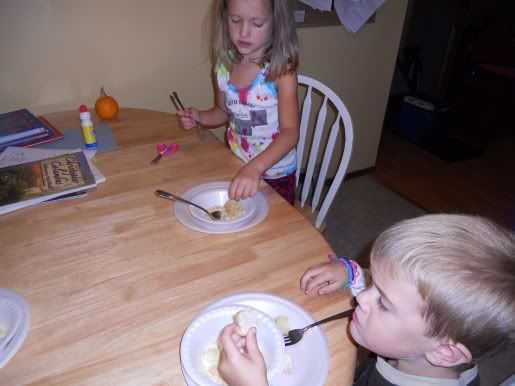 Declan realized he left his pumpkin from the maze in the very cold van overnight and had to perform CPR..luckily "Little Timmy" made it…and man oh man did we laugh..


Then they painted their pumpkins: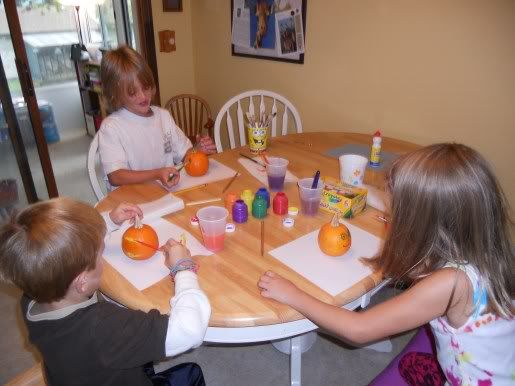 Here's Ziah working on her LLATL red book: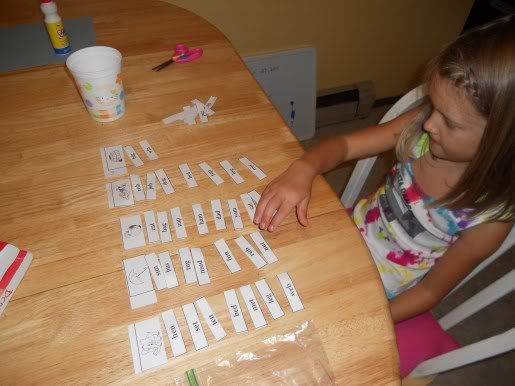 All 3 older kids had eye appointments one morning.. Taejan went to my moms and schoolwork went with us. We were there for about 1.5 hrs. Good news..Declan's eyes are perfect ( like his dad's), Ziah's are good but glasses are in her future ( like her mom..lol) and Noah has gone from needing glasses for close up to needing them for distance ..he doesn't need them all the time but at his own discretion.
Ziah and Declan doing their work while Noah has his exam: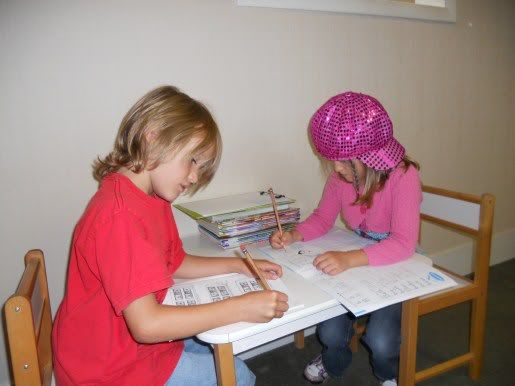 Noah helping Declan with his vocab:

We had art club with some other families from the group. We studied Jackson Pollock: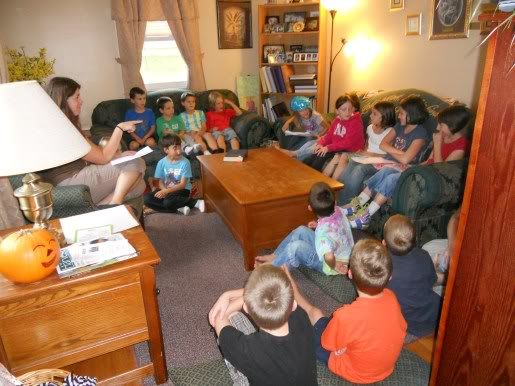 And they painted a few murals ( it was rainyyyy so they did it on Missy's foundation.lol)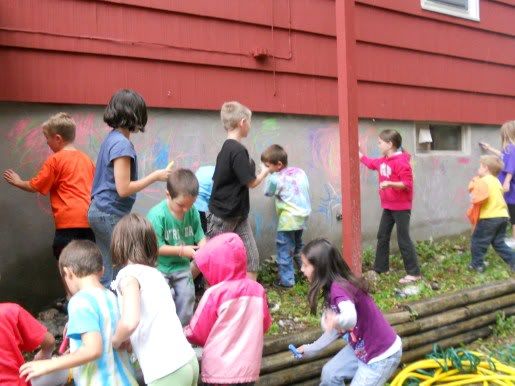 Then they all did some drip painting: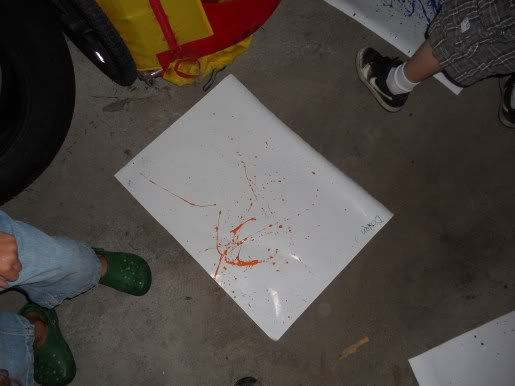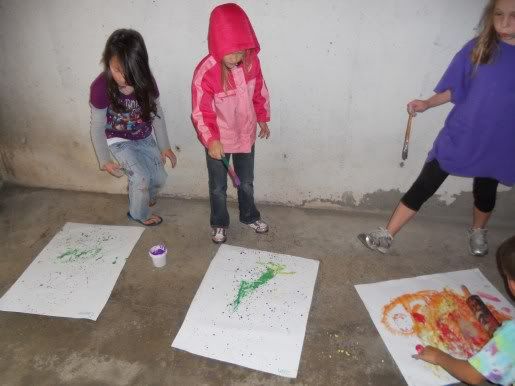 Declan and Ziah's came out great..I cut em down and framed a section of each and they are proudly hung in my livingroom now. Taejan didn't want to paint to he and one of the other kiddo's did more mural work: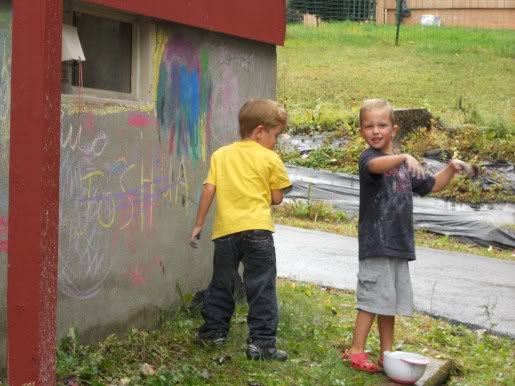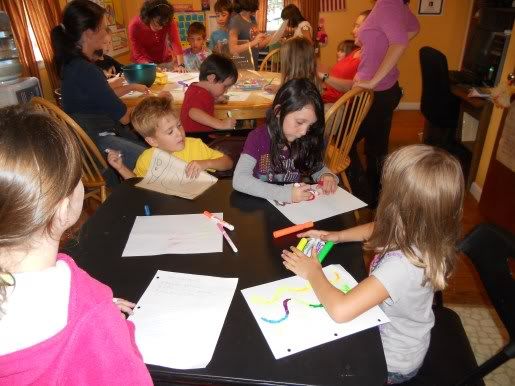 As I said they did a lot of seatwork this past week..tends to happen when the weather is not the best.. so here's a view of what they looked liked most of the week: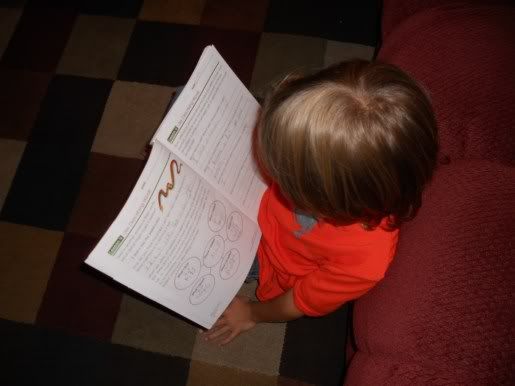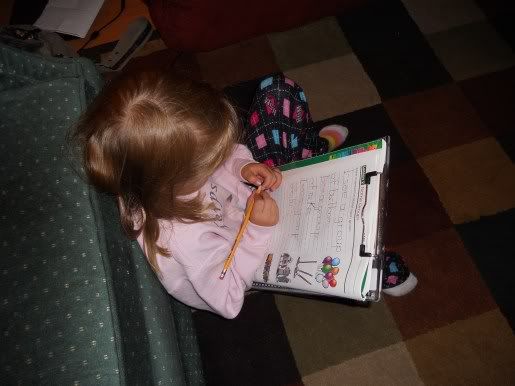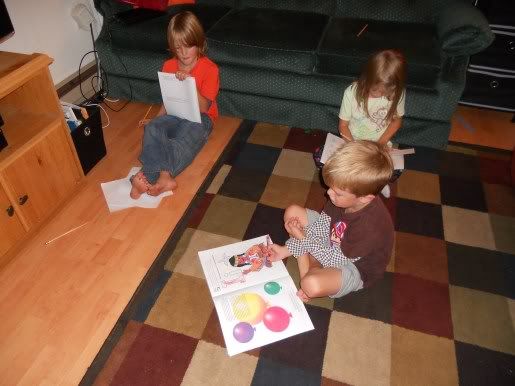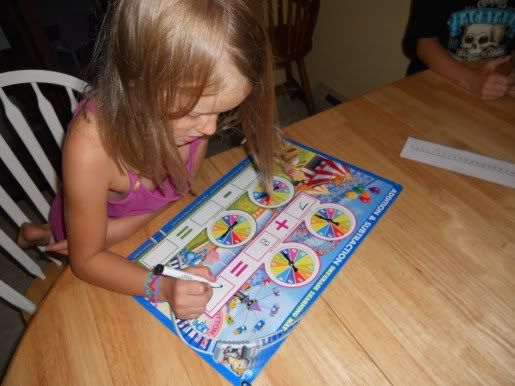 We studied air pressure and how it affects weather: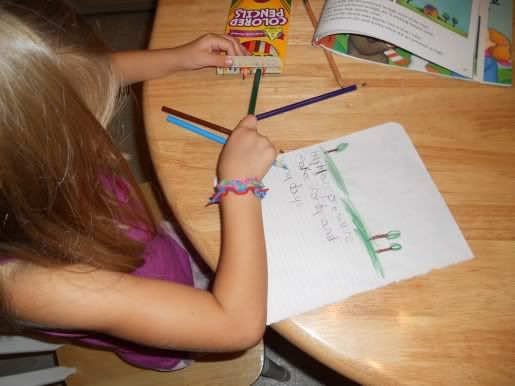 We filled the rainy afternoons with lots of free craft time: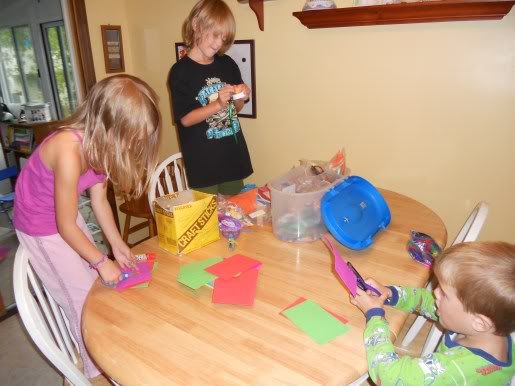 Oh and yep..Noah was around..on the 3 days he doesn't work he does 5 full days of schoolwork..so MUCH of his time was spent like this: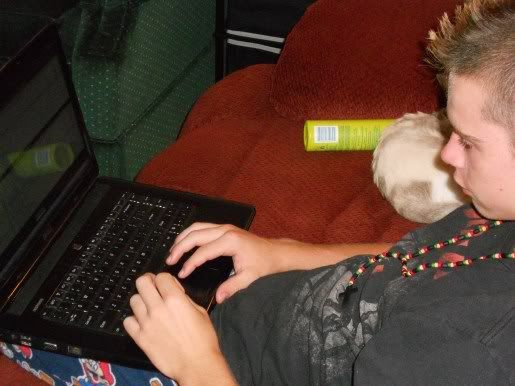 We purchased Just Dance for the Wii and my o my did we do a LOT of dancing..I was so sore from all the moving..lol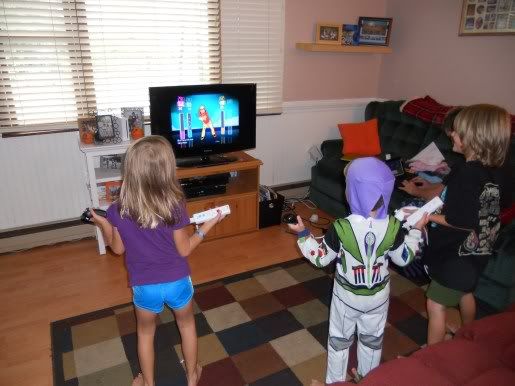 So we are half way thru our first quarter of the school year…amazing!!