Well today was our first day back for 2012. We had a rough start.. no one was up at their normal time, I hadn't slept much the night before and the kids were just fighting sitting for lessons at every turn!
So after laying down the law, ie Ziah got sent to her room and fell asleep and Declan went and cleaned his, Taejan and I got his seat work all done!
Finally the other 2 were ready to go..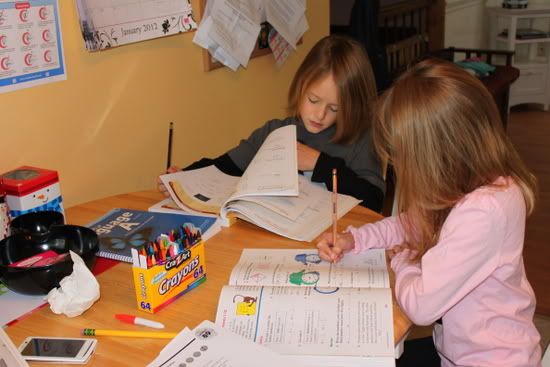 They got thru all their seat work then it was snack time!! We recently got a BJ's wholesale club and they have these bags of mini peppers we just love!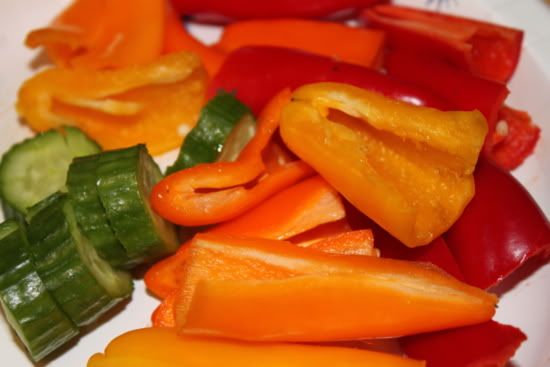 After snack we started our own little Olympics. There are 4 categories and more than competing against each other, we will be competing against ourselves. I need to get moving more, and let's face it… it's hard with 4 kids, working 2 jobs, homeschooling and taking the kids to all their activities..I just can't find the time to exercise ( or the desire).
Up first we Jumping Jacks..poor Taejan just can't get the coordination down for these: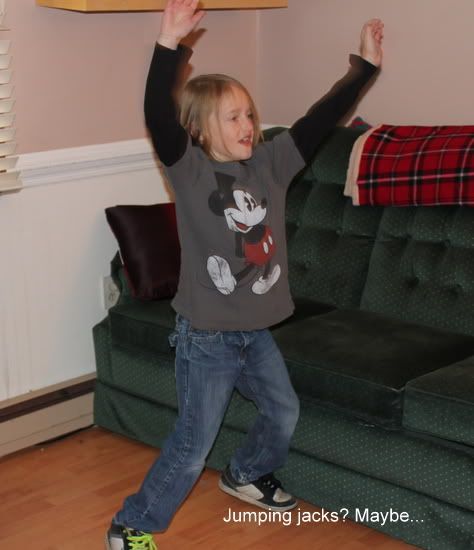 then Foot Fiery.. we "stole" this from the kids basketball training: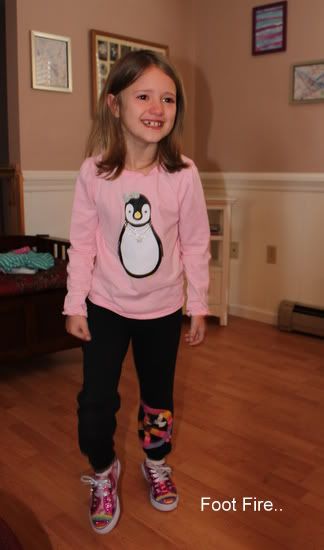 Push ups: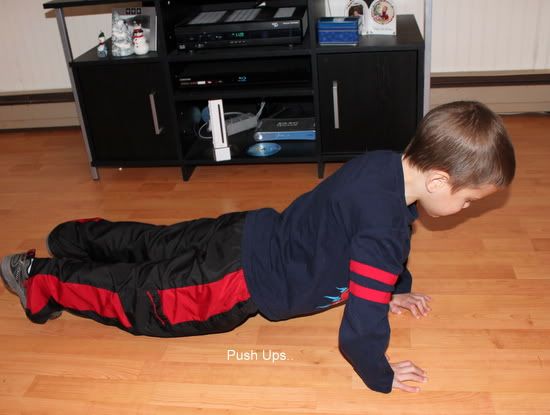 and a modified version of jump rope: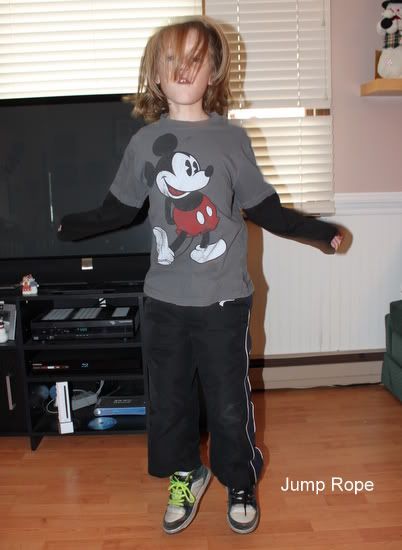 Last year a teacher friend of mine gave me the entire PS 5th grade math and ELA curriculum..so I am using the reader for our reading time.. the stories are great, and shorter so I don't lose the kids interest!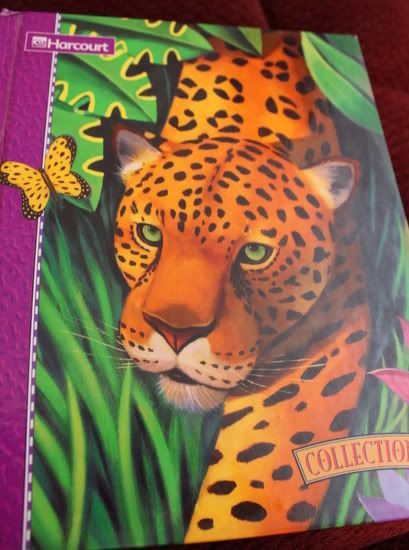 We started our Unit on Winter. We are studying how the Sun heats up the earth. The hemispheres and such…and google earth came in handy for showing the kids a good visual on how the sun hits the earth. Of course ,being us, we had no flash lights so my cell phone's camera light came in handy too: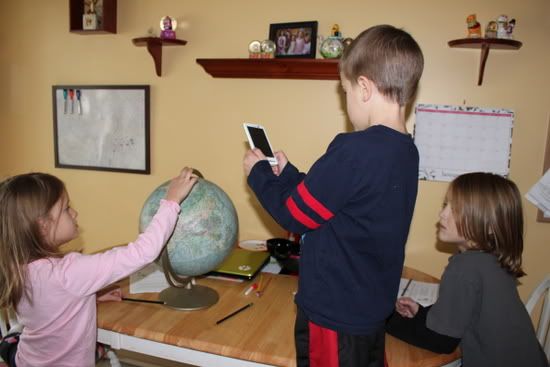 There's Ziah being the Sun and Declan showing how the Earth orbits the sun:

After that we played 2 new games..one for pure educational reasons..Camp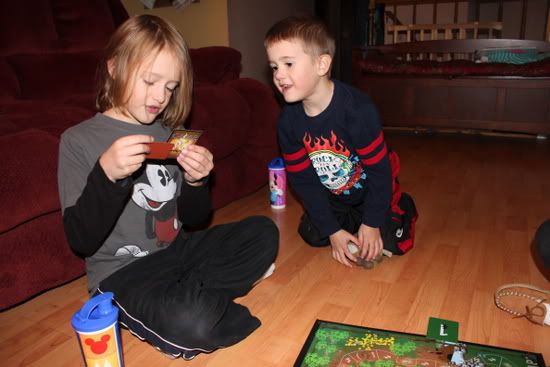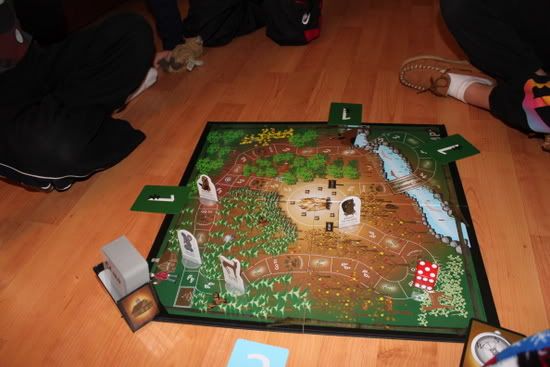 And one for pure fun.. Scavenger Hunt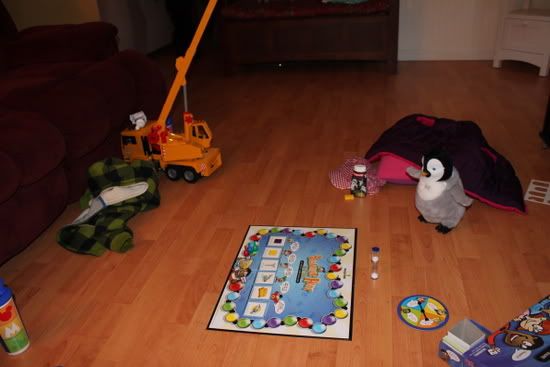 my living room was a mess when we were done: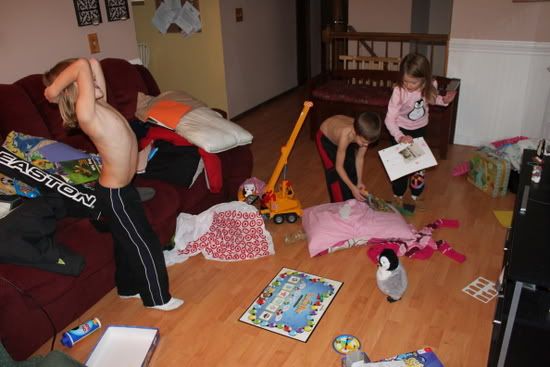 Luckily the last round of the game is all about cleaning up..LOL
We got so much core work done and a lot of fun stuff too. A very successful first day back!