I was cleaning out the school room awhile back , trying to consolidate and such. I found these word strip's I got at The Dollar Tree and was about to throw them out when a light bulb went off ( ha ha ha to any random comments on that one.) A few years ago we got with all the rage and made Paint Chip Phonics cards. We didn't use them much. I found them bulky and cumbersome to store and the kids did to use. So we set them aside.
Well this new "light bulb" was all centered around Taejan and the word families he is learning. I sat down with a ruler, a razor blade ( cus I'm a thrill seeker..no exacto knife for me) and a permanent marker..this is what we have now:
The green strips have the A-Z alphabet plus some common blends ( St,Sp etc), the yellow have 2 word family endings per strip.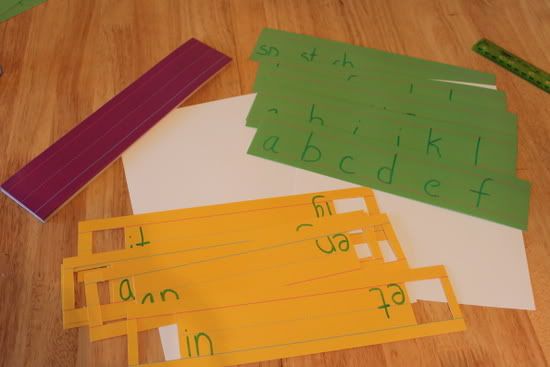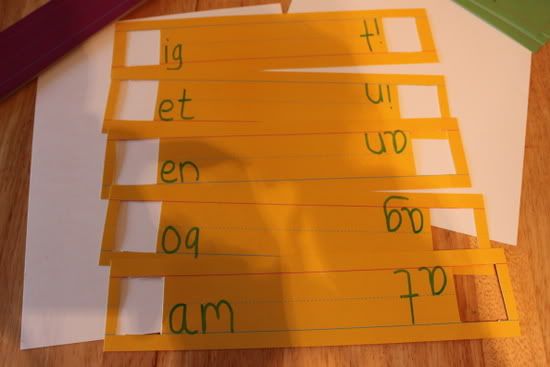 using them is easy as can be..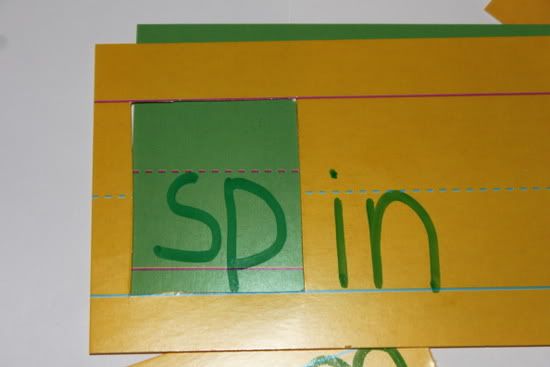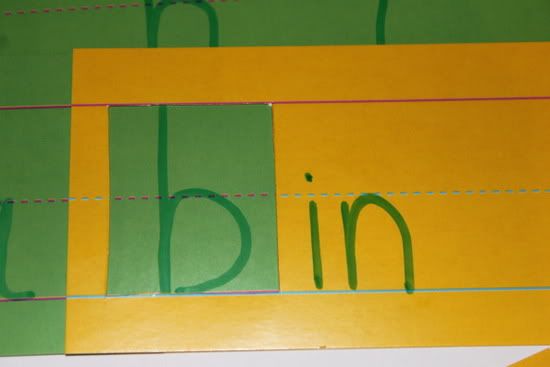 Taejan loves using them..and even coming up with the silly non-words that happen at times!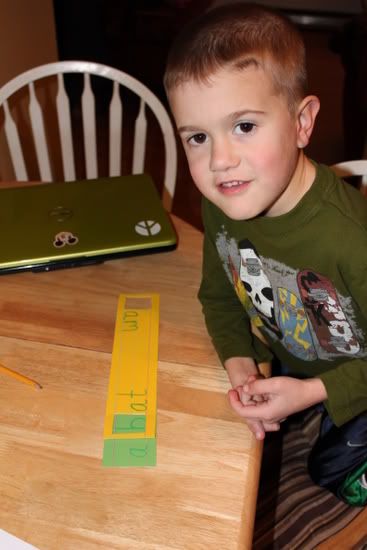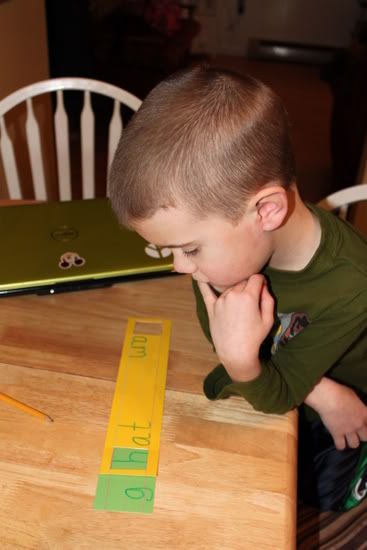 As he studies more word families we can simply add more to the stack!