I was this close to buying one of the colorful, expensive toy sorting cases for Taejan's room.. he's the only kid left with toys and since he LOVES blocks..well there are blocks everywhere. Then the other day we were at a friends for our new co-op and I was inspired by how she has her school room laid out. I formulated a way to make it work for me in the school room and in Taejan's room!
Off to the store today..were I was met with outrageous prices for simple, small bins. sigh.. So we were on our way out of the store when we cae upon dishpans.. simple 12qt BLACK dishpans..for less than $2 each!! I grabbed 8 ( in theory 4 for Taejan and 4 for the school room.. at least to get started) and then I grabbed some metallic FX crayons ( chalk would have been good too but I didn't want anything that would wipe right off) and went to work!
Supplies: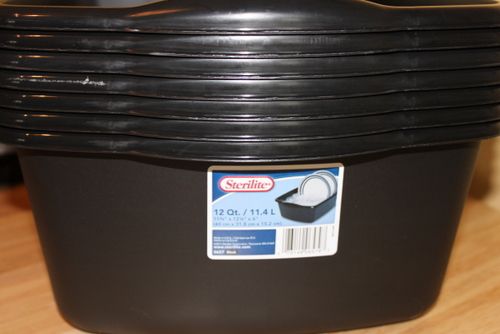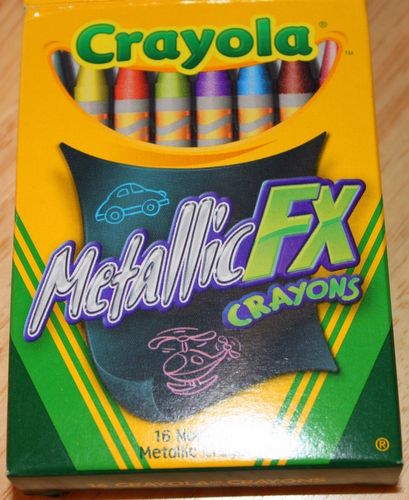 And what we ended up with..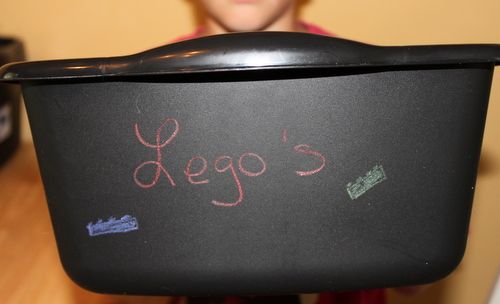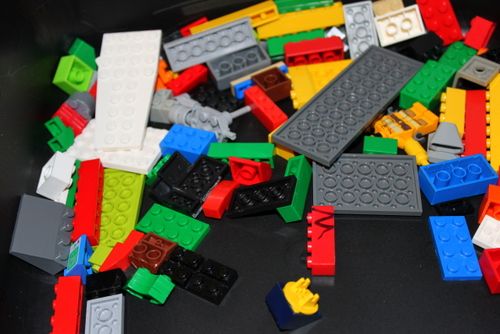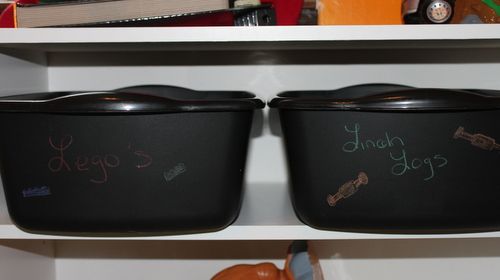 and one this far for the school room..many more will follow!