Every year my kiddo's do a Gingerbread house..and they drive me nutso. There is never enough frosting with the kits to both secure the houses and decorate them. This year I decided to try something different.
items needed.. pre-packaged Gingerbread house ( or village as we had this year), and a pack of marshmallows like these:
You the microwave them in a bowl for 45ish seconds and you can dip or spread the warm melted marshmallow on your gingerbread and stick it together like a pro!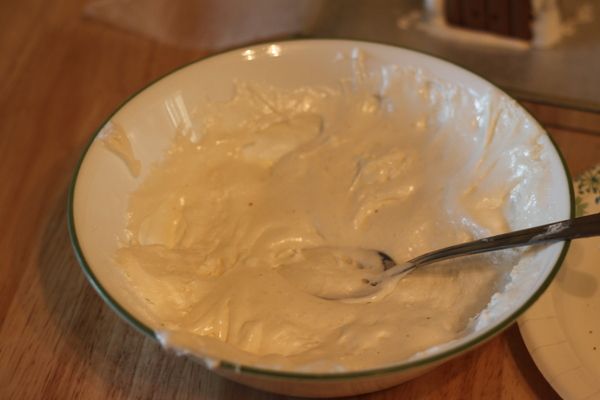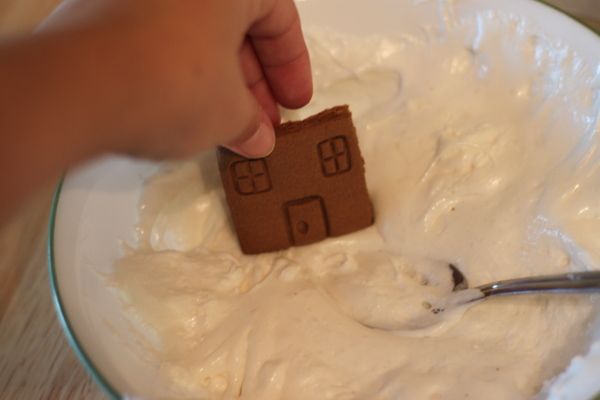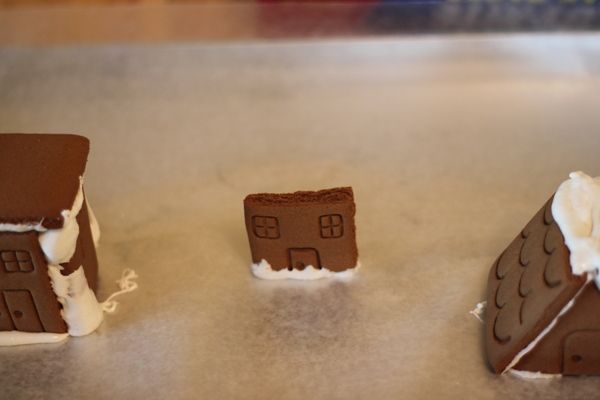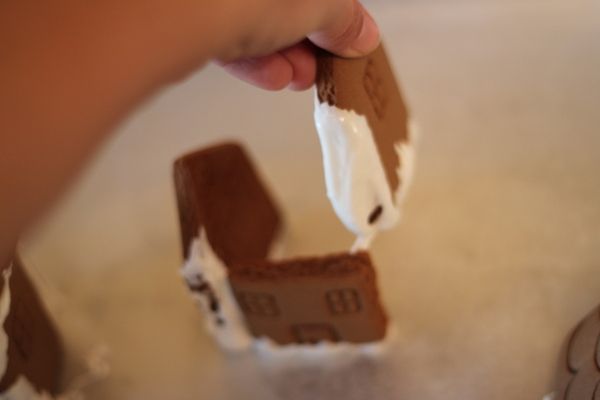 Since the marshmallow is instantly sticky the houses are set and ready to go right away. We then used the frosting to decorate: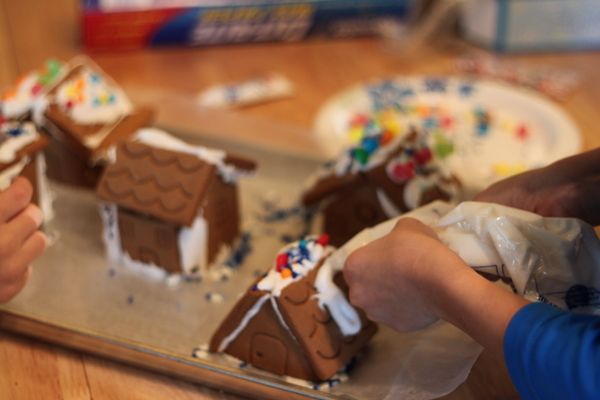 I melted more marshmallow and spread it like snow around the "scene" and stuck the ice cream cone tree's we made earlier in the week in the snow :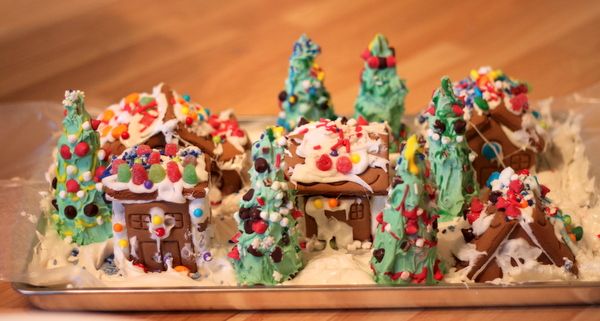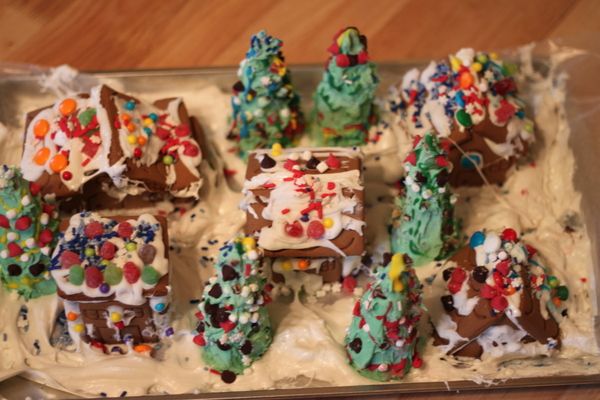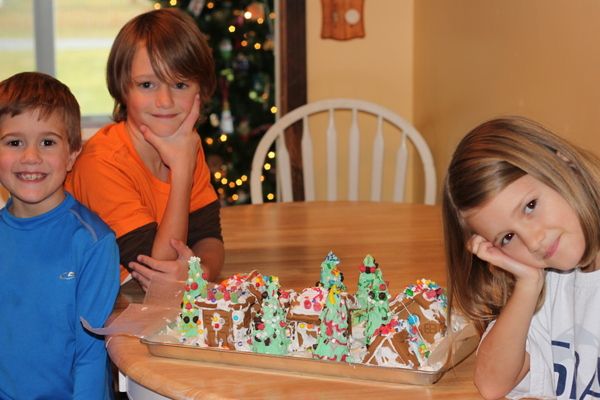 And there we have our new Village!