Week eleven has come to an end.. it was a stressful but great week… wanna see what we did??
Ziah had to do some measuring in her math: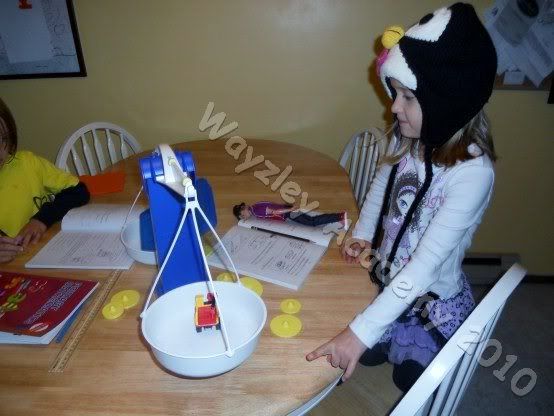 Declan work on some metric measuring in his: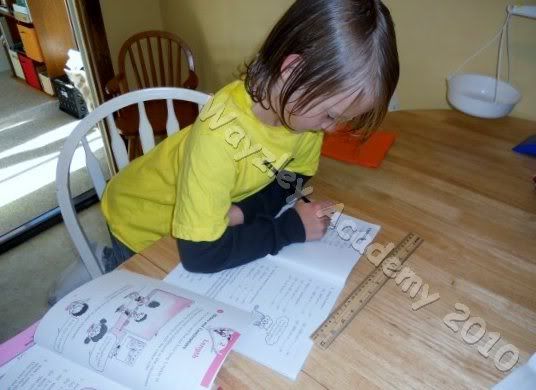 Taejan did some maze work: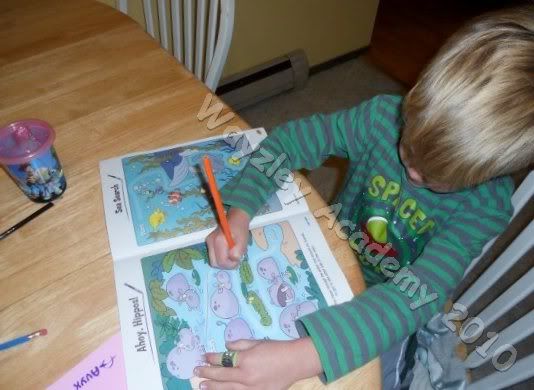 We had a fabulous science day where we learned about Oil and Water and how they just do not mix: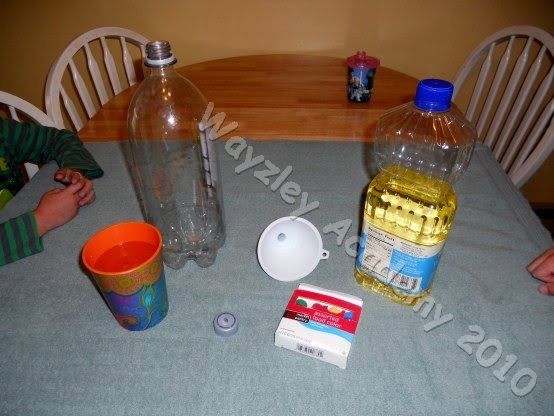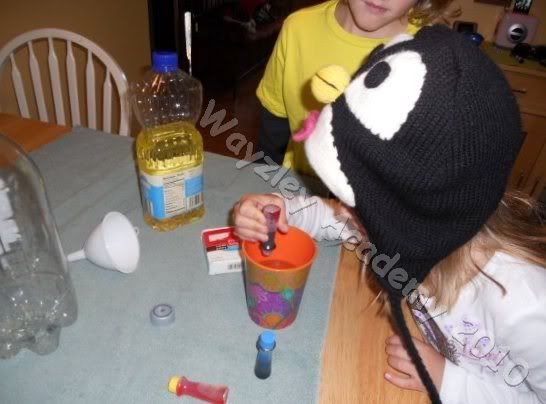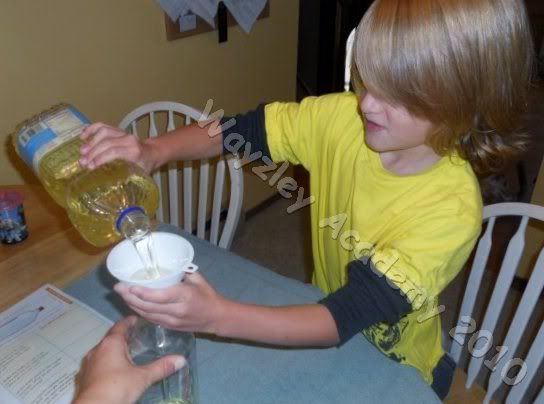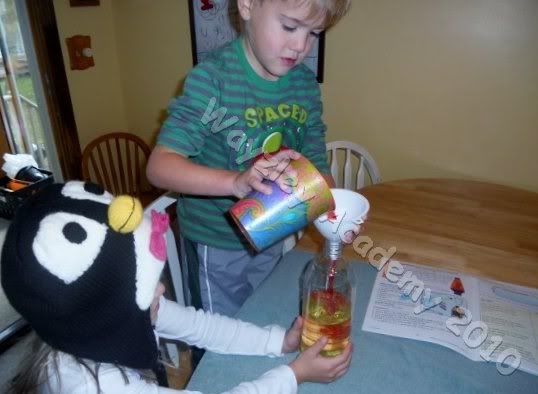 Homemade "lava lamp" anyone?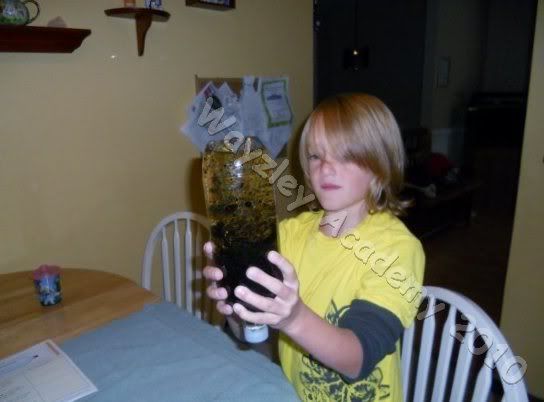 As I mentioned before we switched Ziah's phonics to A Beka and it's made a huge difference. Well since Declan is such a horrible speller I decided to start some phonics drills and have him take part… I can already see the difference in his spelling.. A Beka phonics RULES!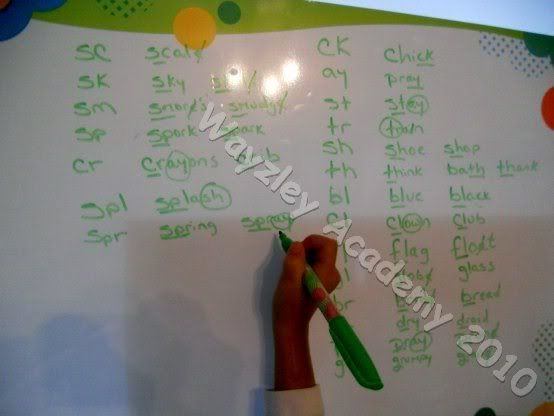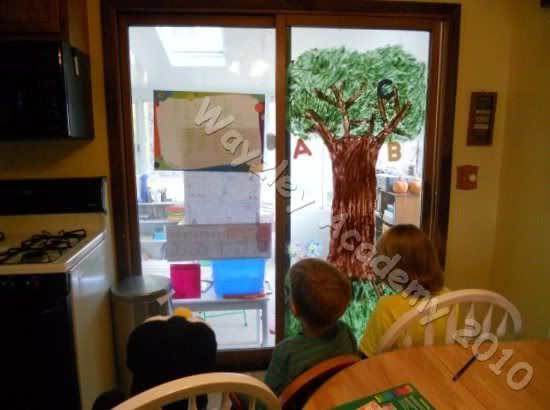 Taejan worked on the numbers 8,9 and 10: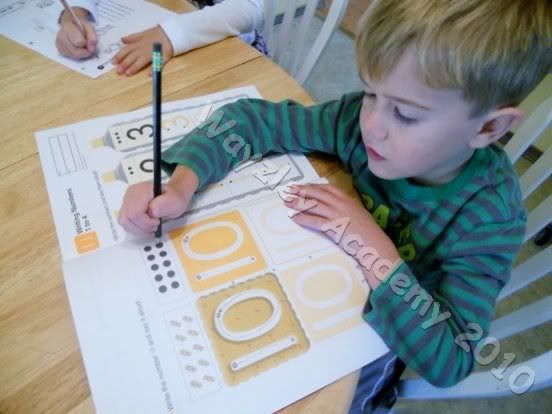 Did some edible muffin tin math:

We had a free rein afternoon where the kids got to "play" with various sciencey items: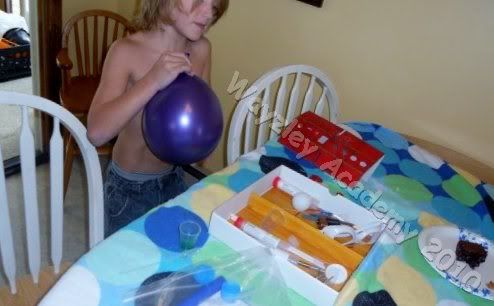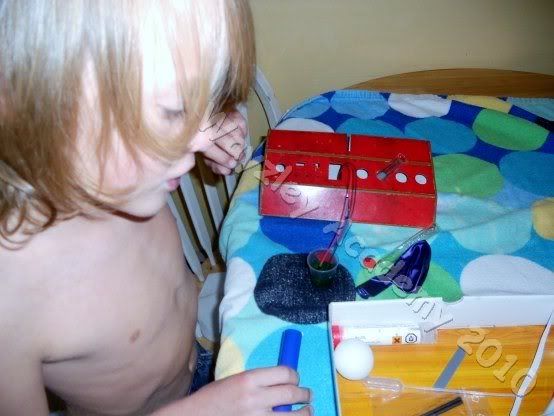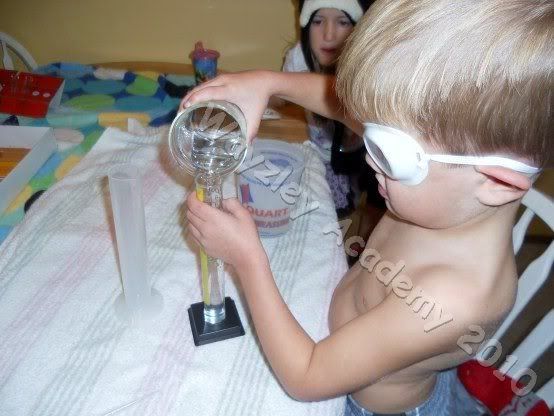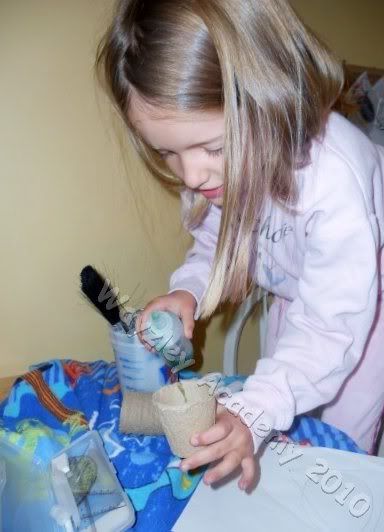 This is exactly why we are very glad for bathtubs and clothes washers: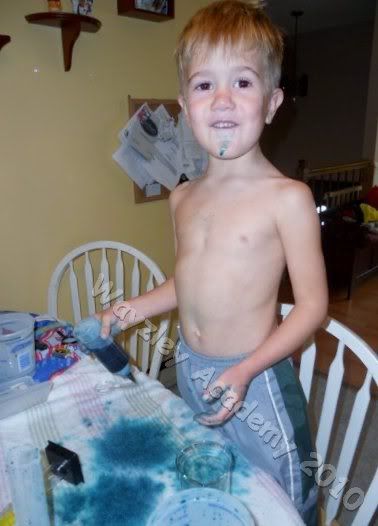 Princess..that silly silly kitty wanted to do some schooling too..so I gave her some Map Skills to work on: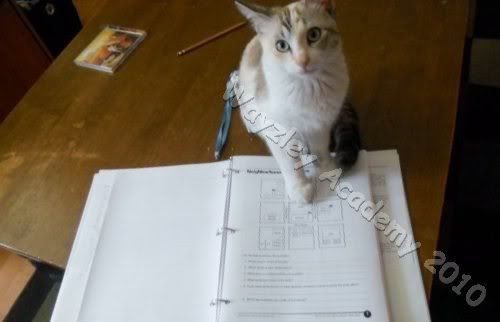 More A Beka phonics drills: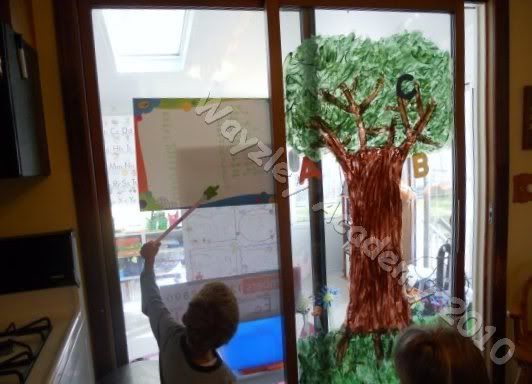 Another form of phonics drills: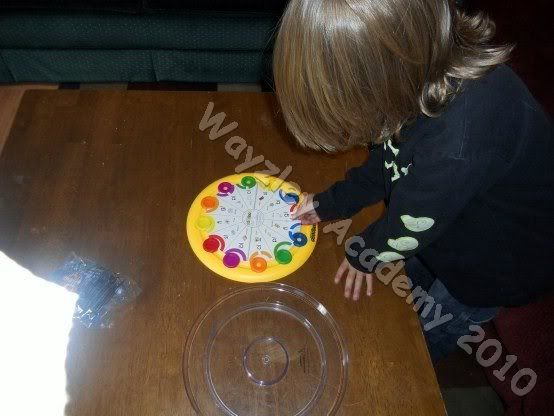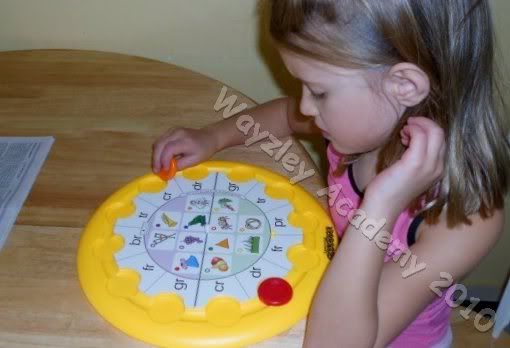 A little imagination play for Taejan and Noah..lol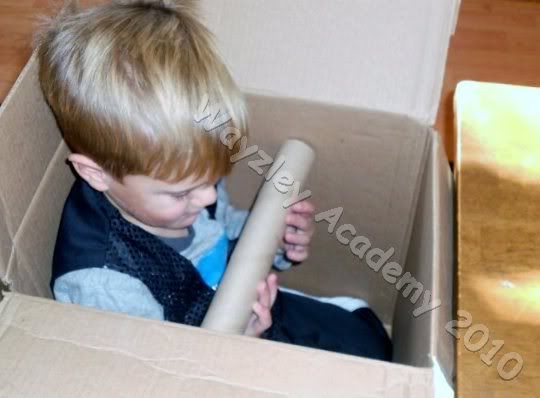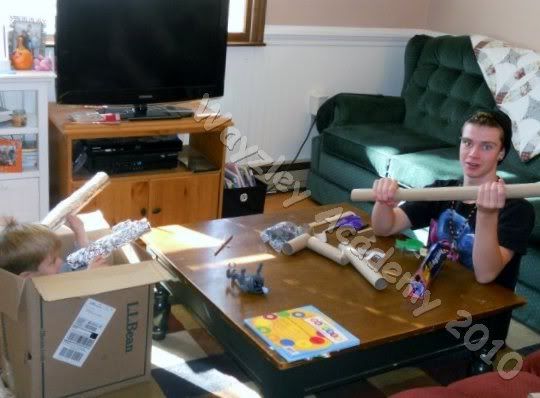 Art class: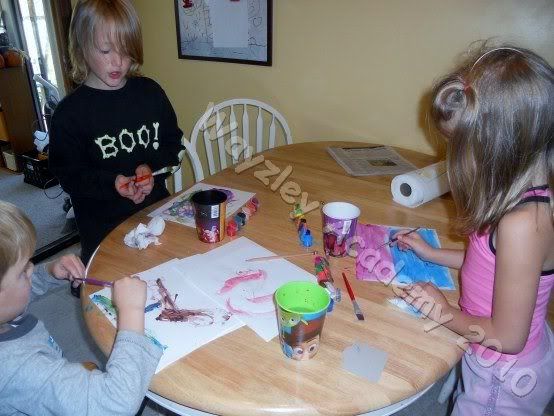 Ziah started a 6 week afterschool program ( twice a week) at our Boys and Girls club..the 2nd day she made rice crispie treats and a cute craft: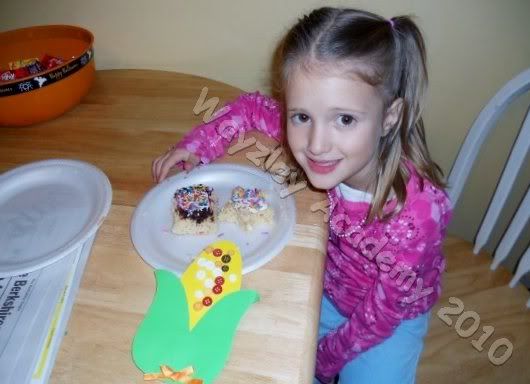 Lapbook work: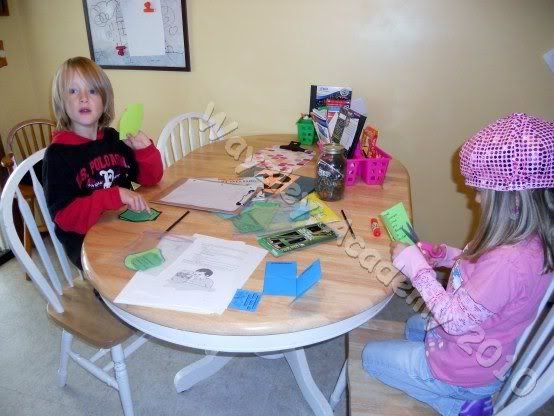 Ziah spent LOTS of time like this: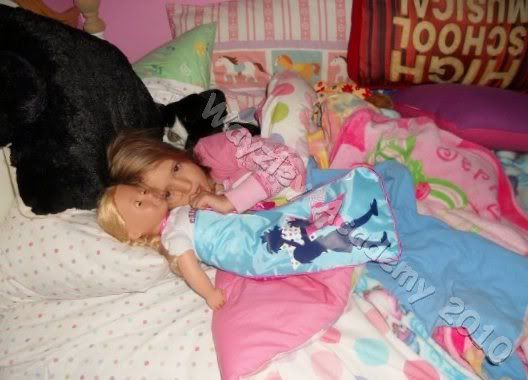 See homeschooling is not all sunshine and roses.. she is very tough..and when she gives me a hard time about lessons ( ie every day lately) she gets to go to bed…
We did our weekly reader ( I was a week behind..act):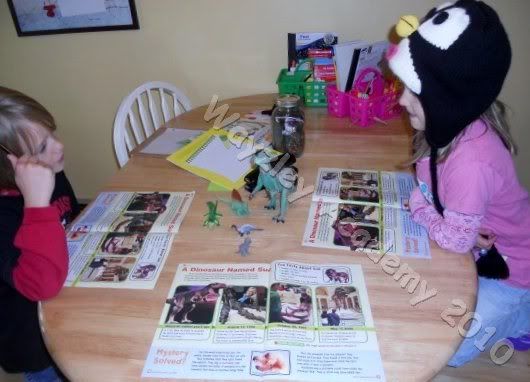 Ziah wanted to do some home-ec so she made some biscuits to go with the ribs I made: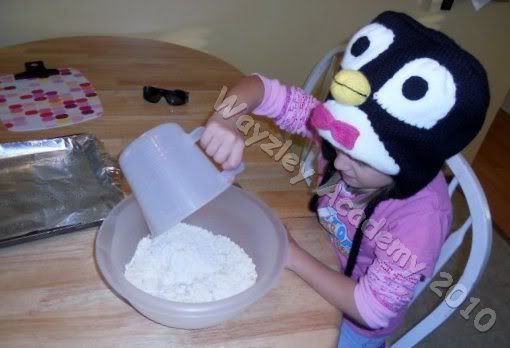 We had a costume day.. the kids had to wear costumes all day.. it was a hoot!
Taejan..I mean Dash putting his letter D on his alphabet tree: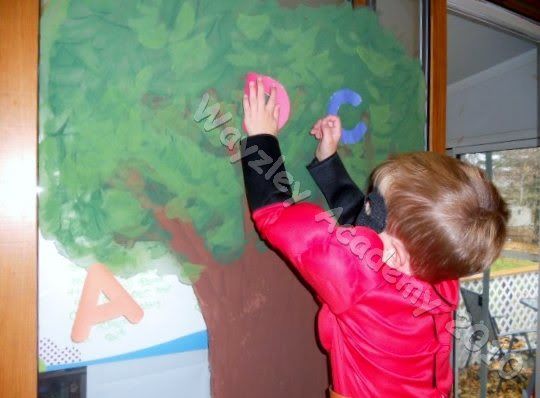 My little go-go dancer doing her math: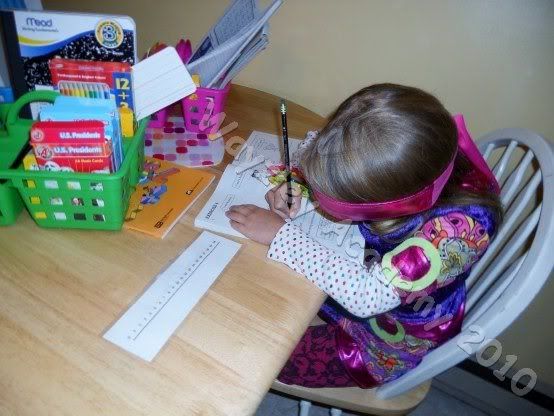 The ninja joined them for some more work: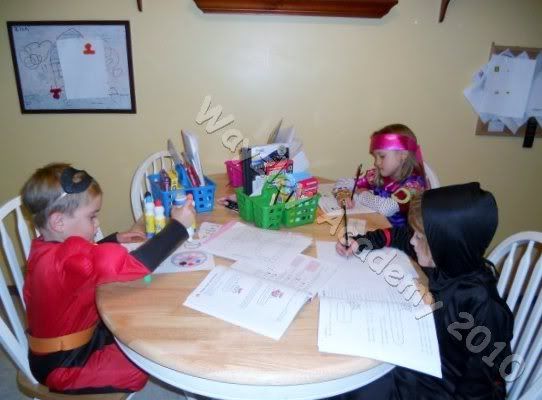 Puzzle time!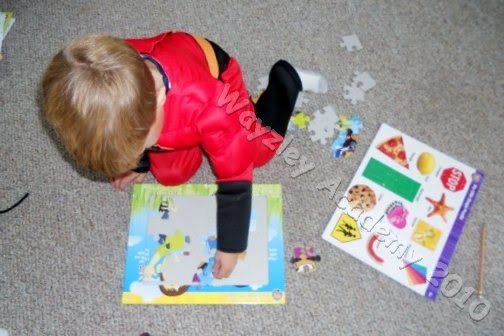 Ziah doing more home-ec..making pigs in a blanket: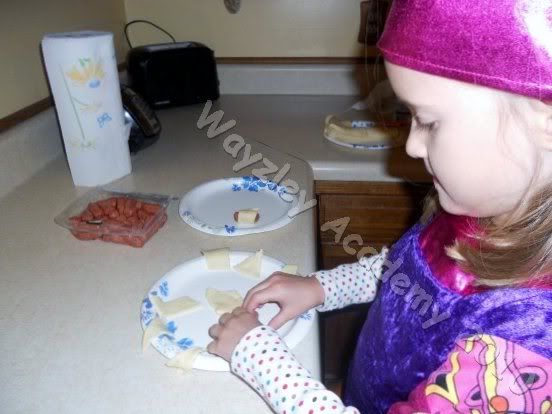 We went on a great field trip: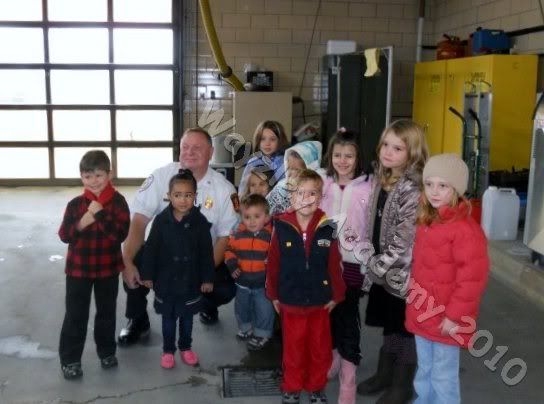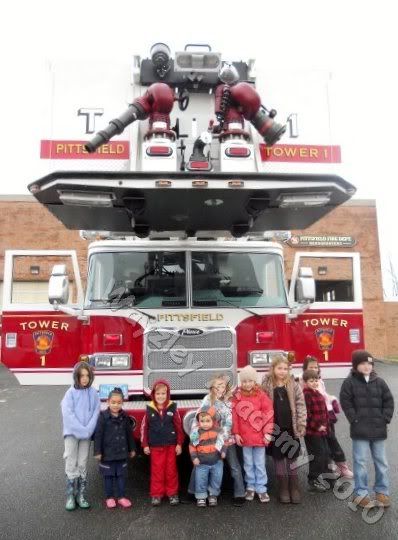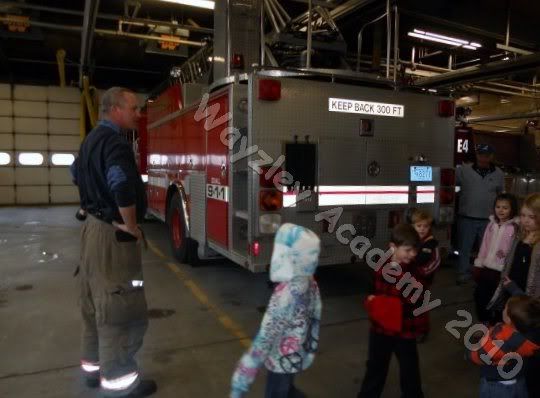 Taejan is still big in to writing his letters..here he's writing baby lion :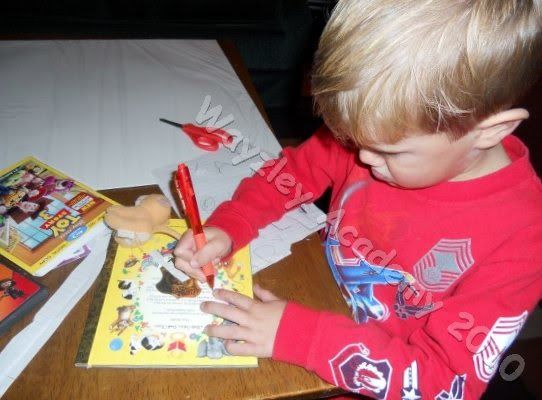 And Ziah making a sticker book for her best friend: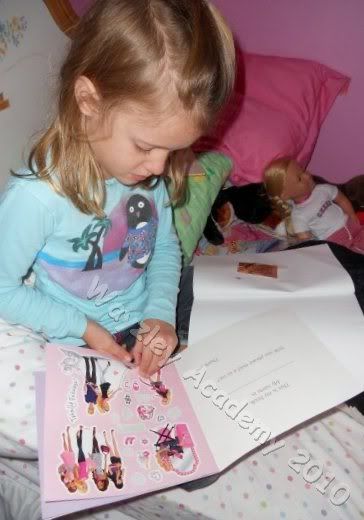 Our first "semester" is officially over!