We make and use these for our Lapbooks still:
I made another holder today as the kids finally finished the big box of cheerios..lol..
So I don't have a before picture.. but you all know what a Cheerios box looks like right?
I mark the side so the new height is the same as the width of a piece of construction paper and then draw my angles and use a knife to cut it out: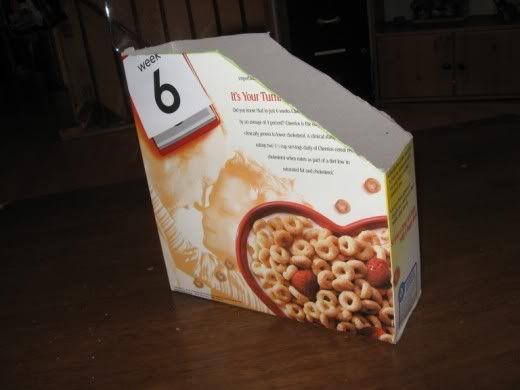 2 pieces of construction paper, a little glue and some embellishments I made with my new Crayola Cutter i got on clearance at Target for $4 and we have a very fast, inexpensive way to hold and store our lapbooks!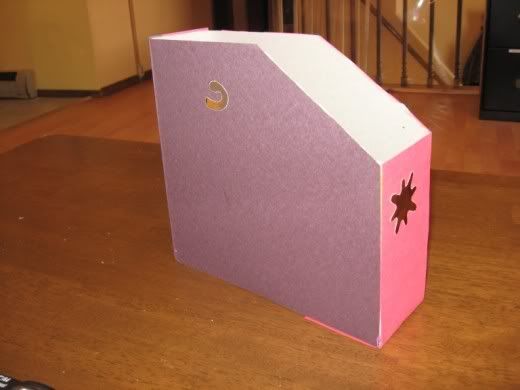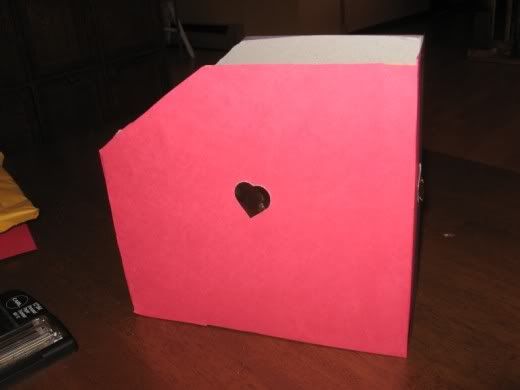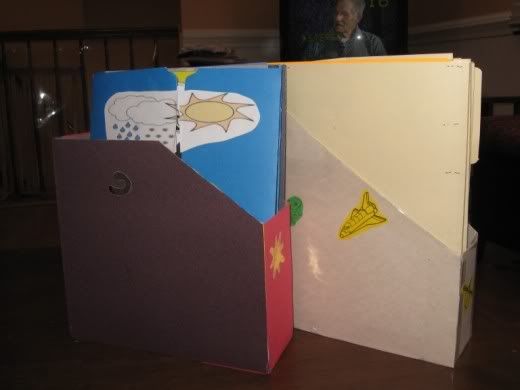 So I totally stole this idea from one of my bestest HSing mom friends Heather . It was like she KNEW we needed this… I have this issue with the kids eating too many snack or worse..my 15 year old eating in one sitting what it would take the other 3 two days to eat… it gets too costly to keep up with that kinda stuff!
So I shelled out a whooping $.94 each for three 6qt containers and filled them up for each kid! We have pretzels, crackers, fruit snacks granola bars etc..in each is enough stuff for between 7-10 days of snacks, as they also eat yogurt, fruit etc, things I can't really put IN the boxes.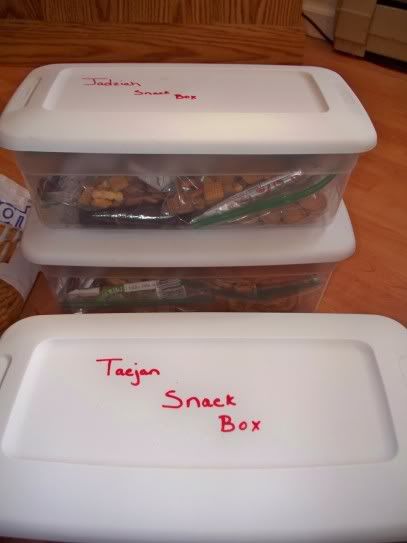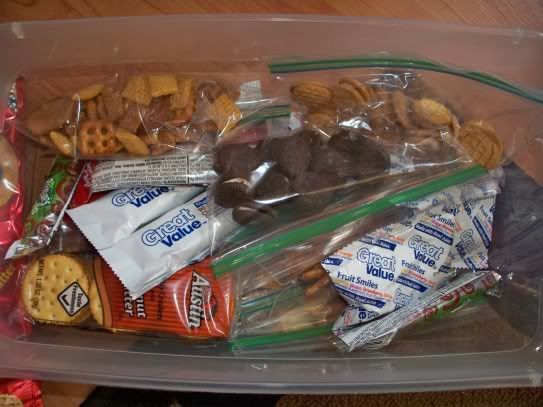 In order to keep the cost of snacks as low as possible I don't buy any snack individually wrapped that I can buy in a bigger bag and divide up.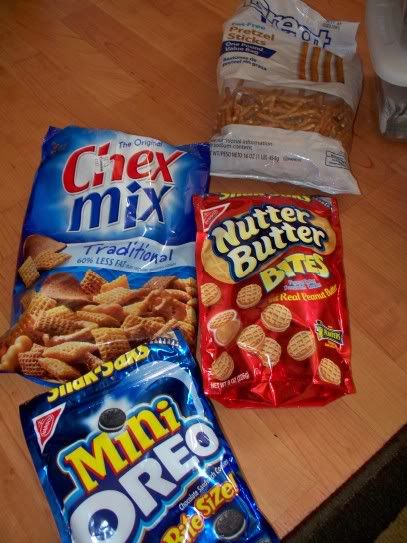 I can get about 7 snack sized baggies with about 1/2 a cup of snack out of things like those mini oreo and nutter butter.. and they are less than $2 per bag. The pretzel's are $1.00 a bag and I can get about 15 snack baggies with 1/2 a cup or so and have some left over to put where my teen can get at them.
After I package all the snacks up I place them in gallon baggies along with any pre-packaged stuff i do buy ( granola bars, fruit snacks etc) for easy refilling and ez grabbing if we need snacks for when we go to dance or to the park!