We have revamped the schoolroom again.
View from the kitchen in: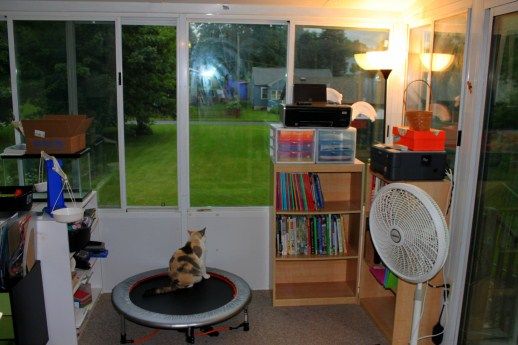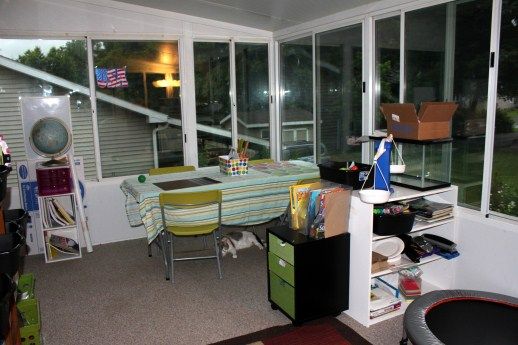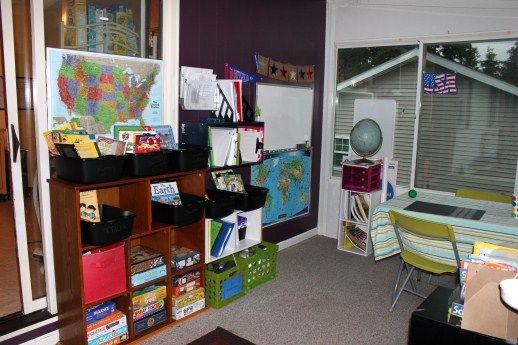 Bookcases with various ref books and soon to use curriculum: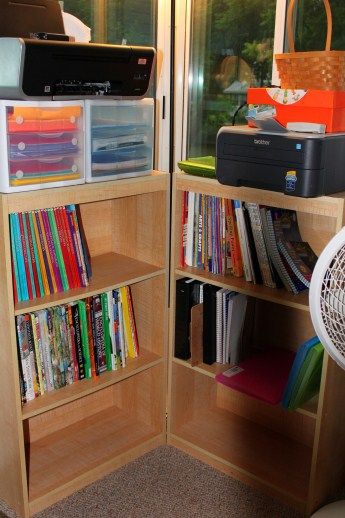 craft and art supplies: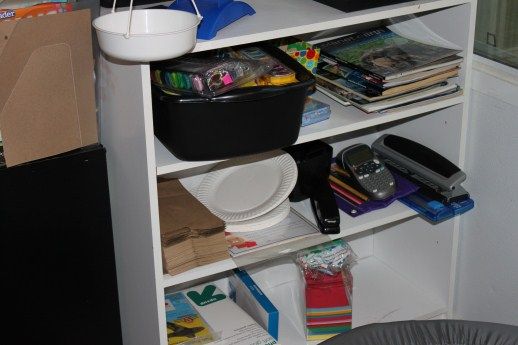 more supplies :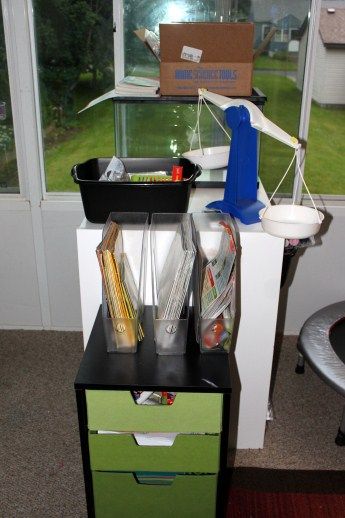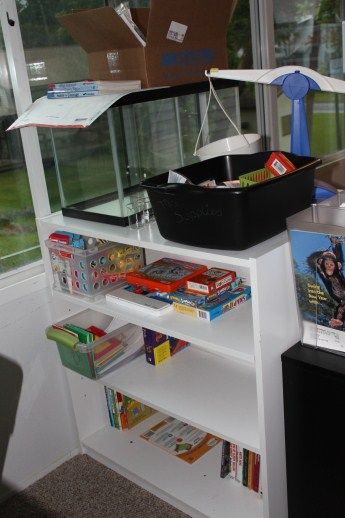 the table..we have now removed the cloth ( the cats were getting to much hair on it and we added red seat cushions)

my whiteboard and other supplies: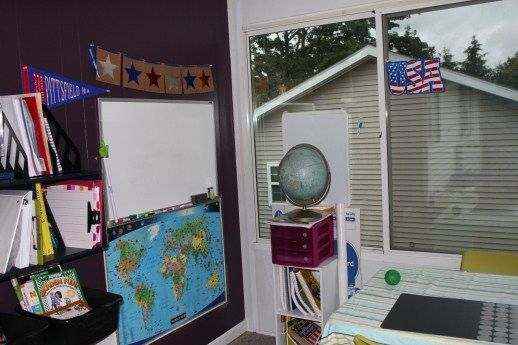 TM's: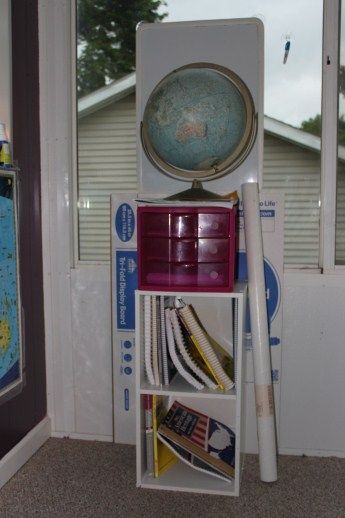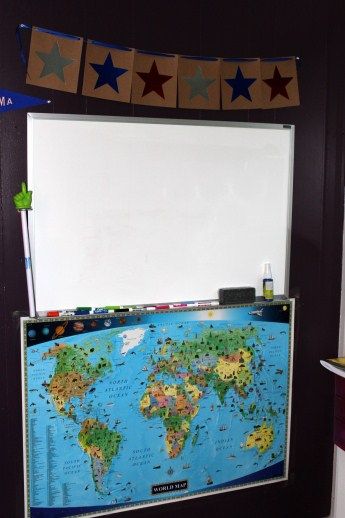 each of the kids cubbies and then various bins of topic specific books: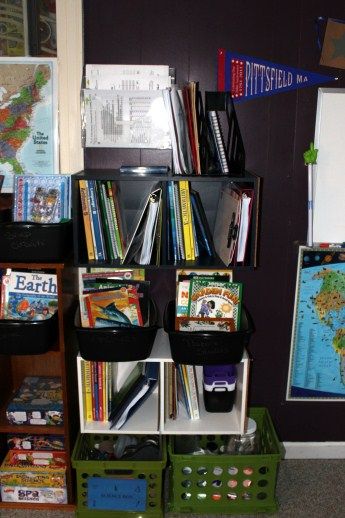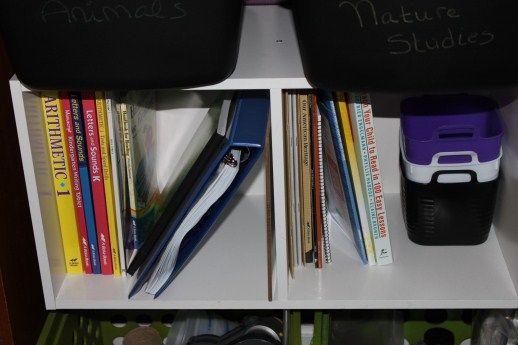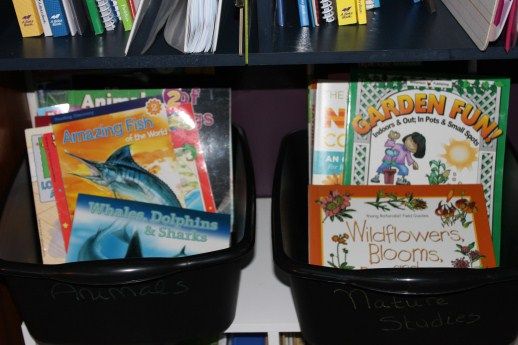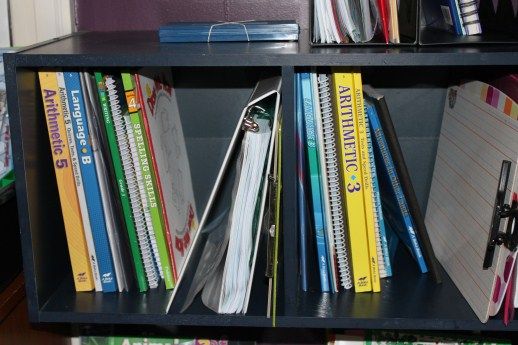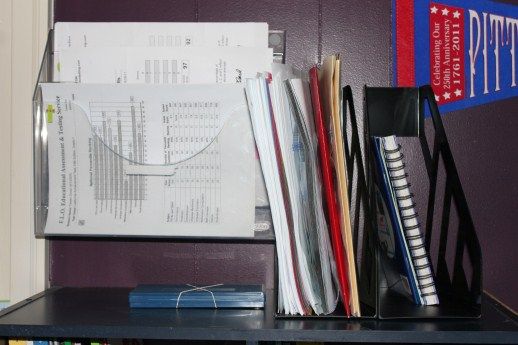 science supplies: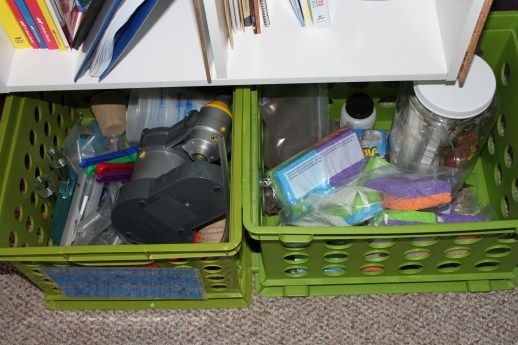 more bins of topic specific books along with games, science kits etc: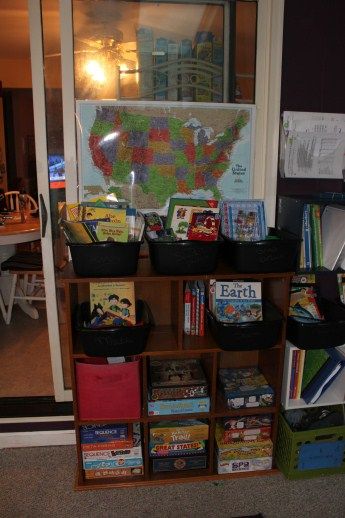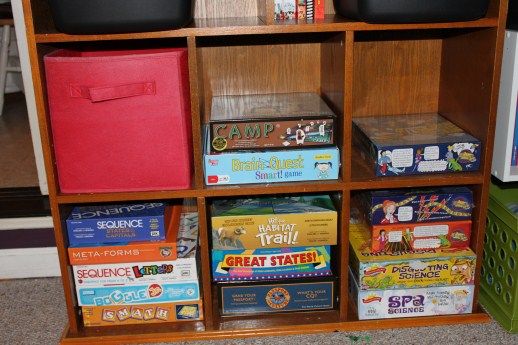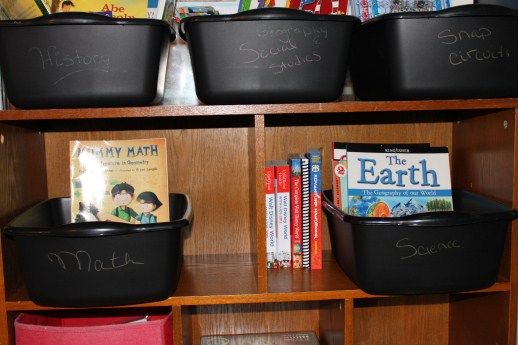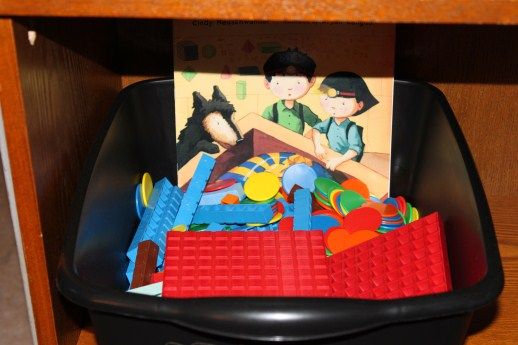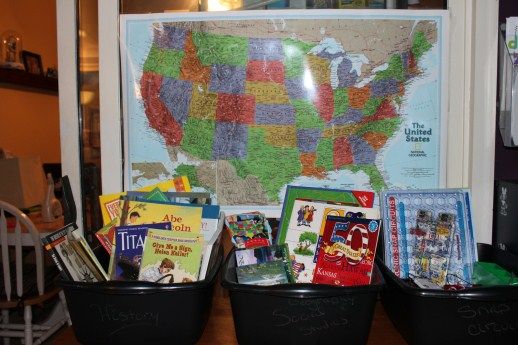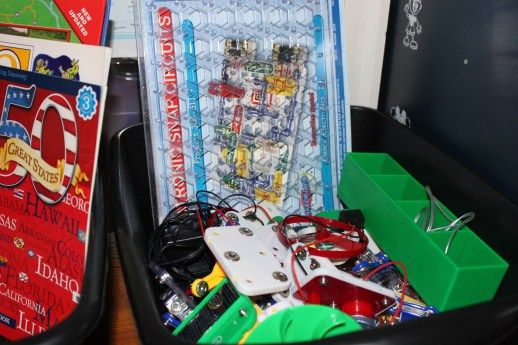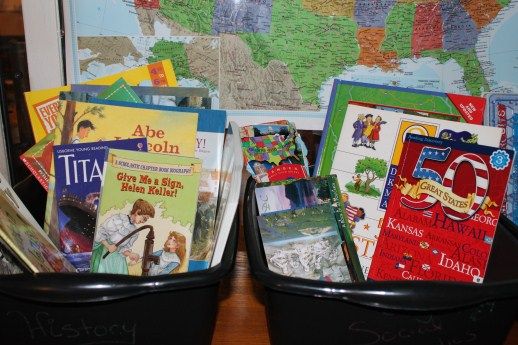 Our trampoline..hugely helpful with Taejans excess energy: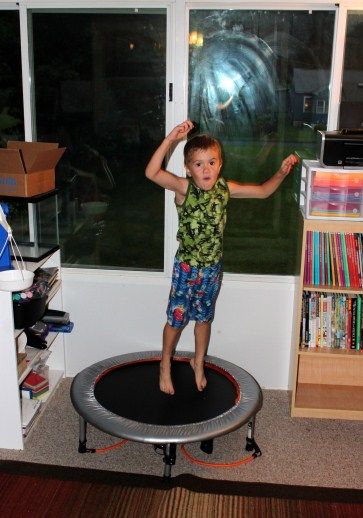 We have a new schooling structure being put in place as well. I will post more on that soon.